beefsteak and burgundy club
35th International convention
HOST CLUBS Black Swans, Coonawarra, Penola
9-11 Nov 2018
Jill and I have enjoyed conventions over the years and it was a pleasant start to this convention, our 26th consecutive attendance when we met Peter Martindale who was President at the first we attended in Adelaide in 1986. During the course of the convention we renewed many longstanding friendships as well as meeting other food and wine devotees.
Friday
We stayed in a cabin at the caravan park which was reasonably close to the main shopping area. Registration was from noon to 5.00pm. It was an easy drive to Patrick Wines where we registered and received our "Show Bags". The S.A. Southeast has a reputation for inclement weather and there was a heavy downpour on arrival. It did not rain for the remainder of the convention, or did we just not notice it? We enjoyed tasting the venue's wines and took the opportunity to buy their Convention special, bottles of Home Block Cabernet Sauvignon 2013 Coonawarra and Joanna Shiraz 2012 Wrattonbully $5 each off cellar door price to $40 each. Cheeses and fruit bowls were also present to enjoy with their wines.
Afterwards we drove across the road to Holiks for lunch with some of the Townsville delegates, (convention hosts in 2007). Returning to our accommodation we took the opportunity to examine our "show bags". The presentation of the bag with its reference to great cities of the world was in itself eye-catching. The contents were: a detailed convention booklet including the Chairman, Rick Paltrdge Welcome, Message from the Mayor, Peter Gandolfi, History of Coonawarra, Black Swans and Penola BSB Clubs and Life Members, Menus for Friday and Saturday night dinners, Sunday Brunch Menu Penola/Coonawarra map, list of those attending, Emergency information and details of the Convention Committee. In addition to Rick Paltridge they comprised: Secretary Marie Valenzuela, Treasurer Tim Kidman, Wine Master Brian Smibert, Event coordinators Michelle Stehbens and Wendy Hollick and Public Officer Dru Reschke. Details of the Convention Programme completed the booklet. Back to the "Show bags", plug in Wattle Range Council Limestone Coast promotion, a cheeseboard featuring "The drinking bull" and embossed "2018 Coonawarra, cheese knife, a voucher booklet offering substantial discounts on local produce, particularly wine, a ballpoint pen from Land Rover, 375ml bottle of Blue lake lemonade, 200ml bottle DiGiogio Family Lucindale Pinot Noir Chardonnay, (some had a different wine), Dickins delights confectionary sample, map of Coonawarra wineries and booklets Penola Coonawarra, Coonawarra Little black book and the Limestone Coast.
During the afternoon we attended an introduction to Wine in Coonawarra where a lot of local wines were presented for tasting. Some of the wineries present included Katnook Estate, Zema Estate, Leconfield, Banks Thargo Ottelia, Ladbroke Grove, Majella, Balnaves, Parker, Jack Estate, Brands Laira and Raidis Estate.
At a little before six o'clock our bus arrived at the caravan park to take a number of us to THE WECOME DINNER at Katnook Estate Barrel shed. On arrival we were treated to glasses of Majella's Minuet Sparkling while being served Scallop cured in Elderflower with green Strawberry, Coffin Bay Oysters with Mojito Granita and Mayura Station Wagyu Tataki with crispy Garlic and Shallots. I was not aware that 2018 Raidis Estate The Kid Riesling and 20116 Leconfield Cabernet Merlot was being served from another station, such was the pace of activity. An unobtrusive two piece band treated us with their music. We learnt that it had been quite an operation to clear the Barrel Room of enough space for our dinner. We sat at tables of about eighteen. The wines flowed freely after we had been welcomed by Adelaide President Mark Jennings. There were some other greetings and a special trophy awarded to WW2 spitfire pilot, Charles Miller. We were treated to an outstanding dinner:
Quail Saltimbocca with truffled polenta and jus lie
2009 Katnook Estate Merlot
2009 Redman Cabernet Sauvignon Merlot
Limestone Coast Lamb Loin, Lamb Shoulder and Olive Pithivier Celeric puree, shallots, mushroom & pan juices.
2008 Wynn's Select Vineyard V&A Lane
2013 Majella Shiraz
Cheese boards to share L'Artisan Mountain Man, Robe Dairy St Clair Brie, Berry's Creek Mossvale Blue Served with Metro Bakery fruit loaf, muscatels and Lavosh.
2004 Zema Estate Family Selection Shiraz
2009 The Roy Kidman Wine Co Roy the Cattleman Coonawarra Shiraz

At about 10.30 our bus returned us to the Caravan Park after what had been an excellent introduction to our weekend.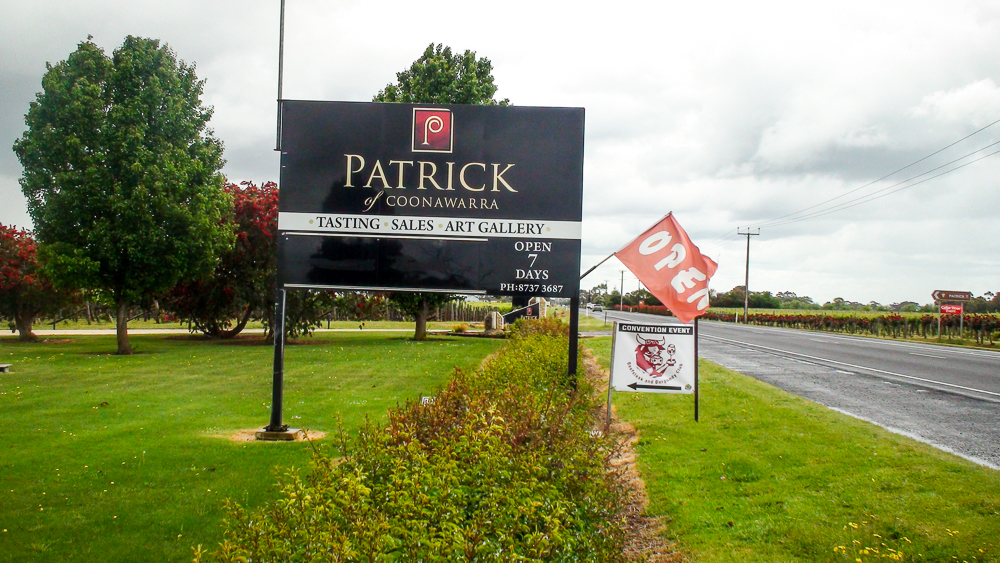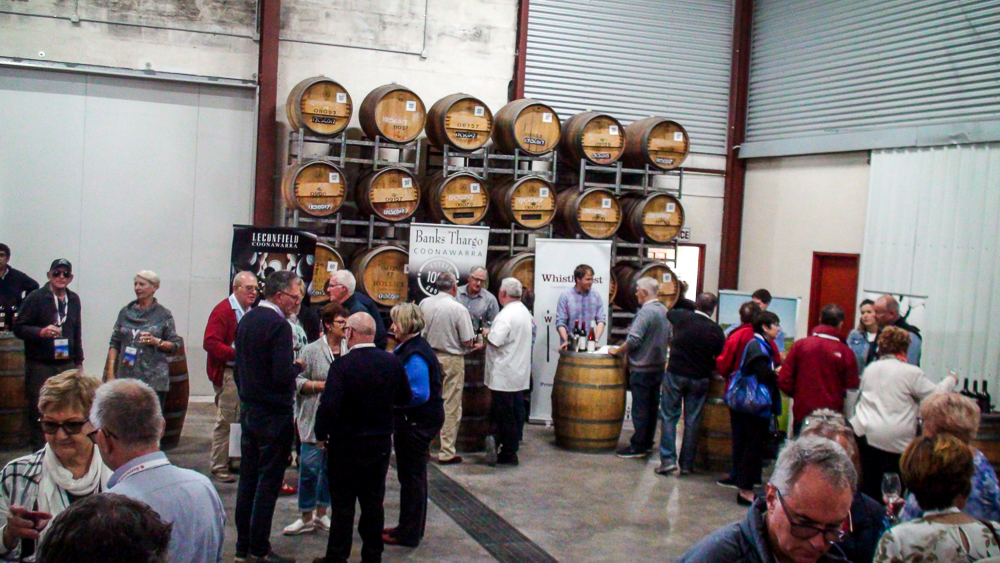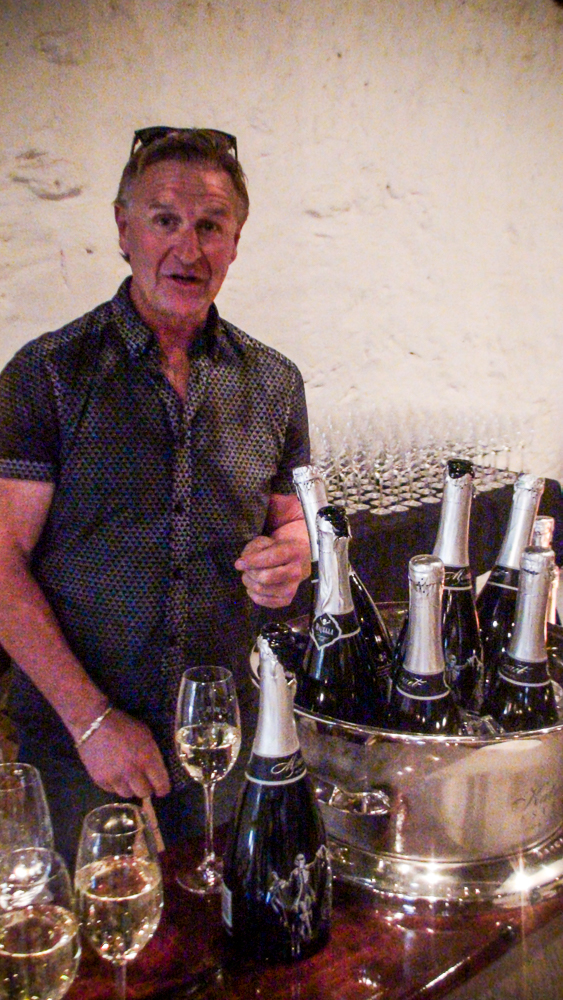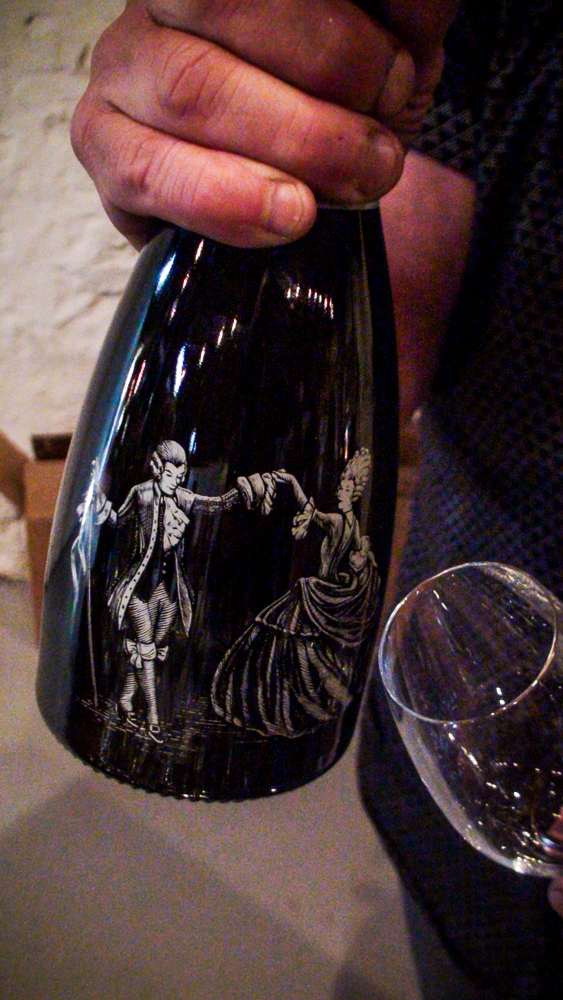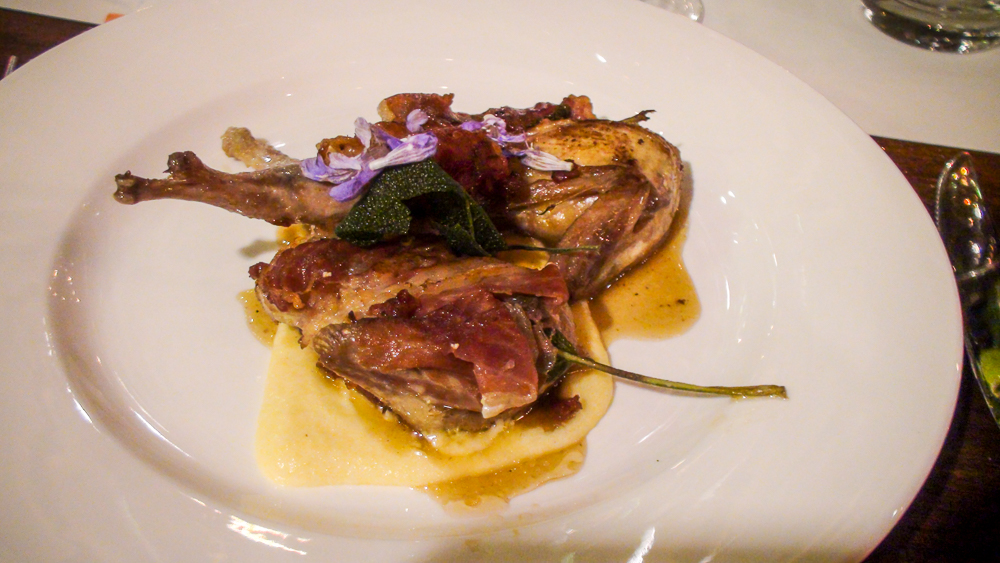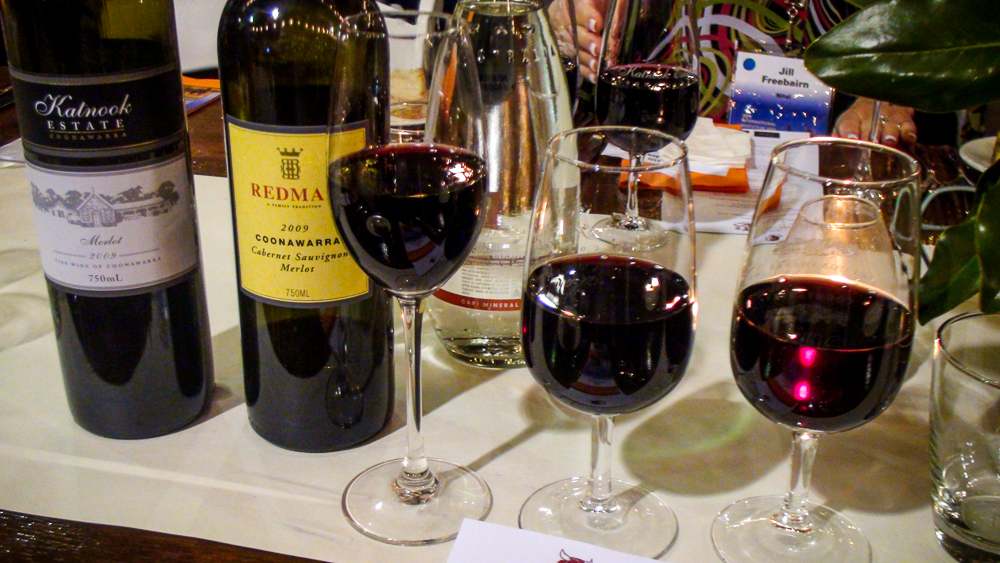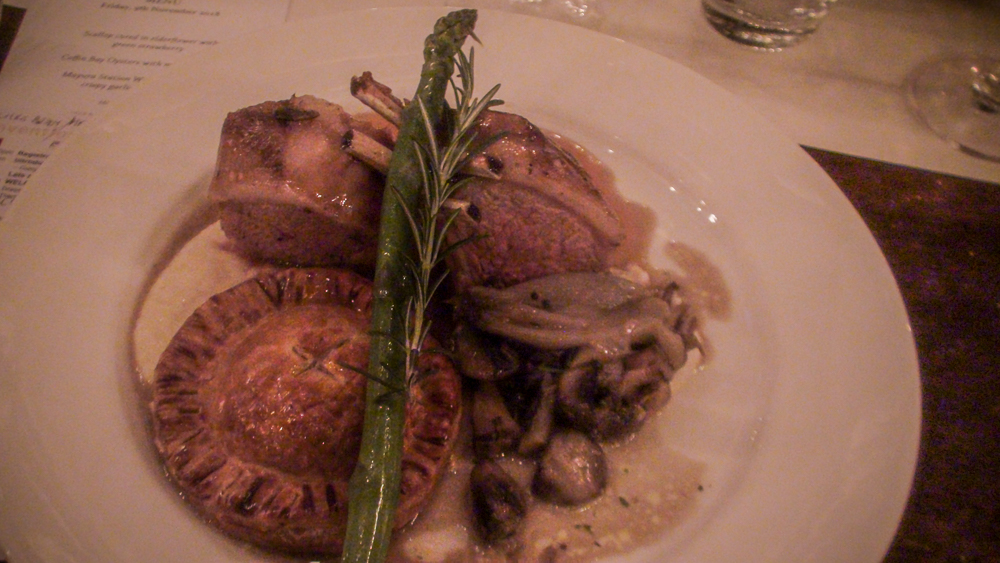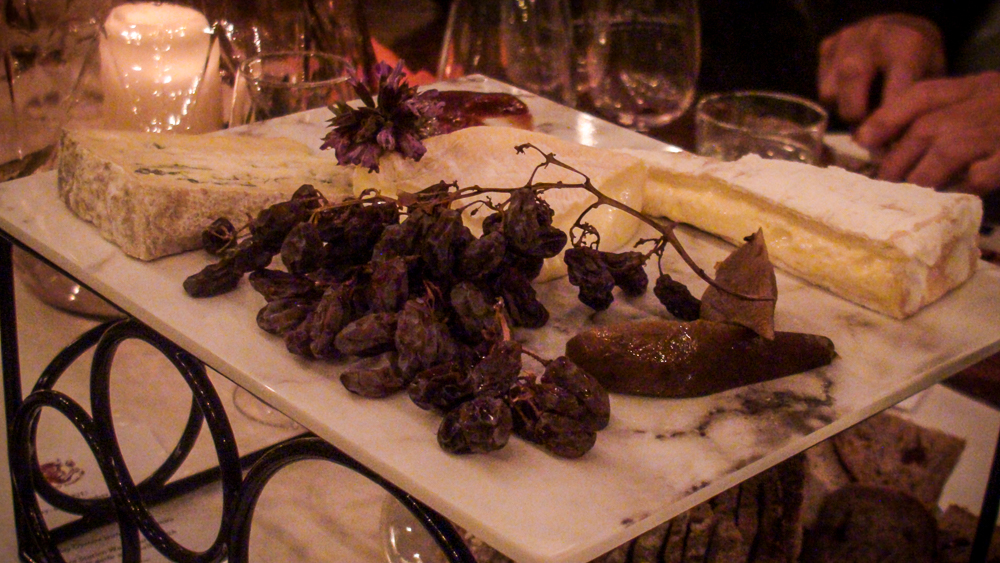 Saturday
Business Session 9.00: We were up and about reasonably early and after breakfast drove to the Coonawarra Hall. The venue appeared to be full but we were ushered to the front row where there was still seating. We were welcomed by Mark Jennings and he submitted his Report before handing over to General Secretary, Craig Thornquest He suffers from the same issues going back to when we first joined B&B principally clubs not advising their office bearers or doing so and not naming the club! The History Project is now gathering pace with Clubs invited to contribute a brief history of their club. Many items were covered; one of the most interesting was discussion on the length of time between conventions. They used to be biannual but at one stage there were so many clubs wishing to be hosts that they became annual. More recently a host club has not continued with its bid and so there is no convention in 2019. A straw poll showed about 75% of those attending favour annual conventions. There were very professional like Presentations for 2020, Brisbane, Ken Luskie, 2021, Echuca, Doc McDonald and 2022 Holdfast, Darren Reid. After General Business and Questions the meeting closed by 10.30.
While the Business Session was in progress some delegates took the optional extra of either a Garden Bus Tour or a History Tour of Historic Yallum Park and Mary MacKillop Interpretive Centre, both included Morning Tea.
President Mark Jennings, General Secretary Craig Thornquest and History Project coordinator Vin Thomas, and The Duck which joined us for a combined lunch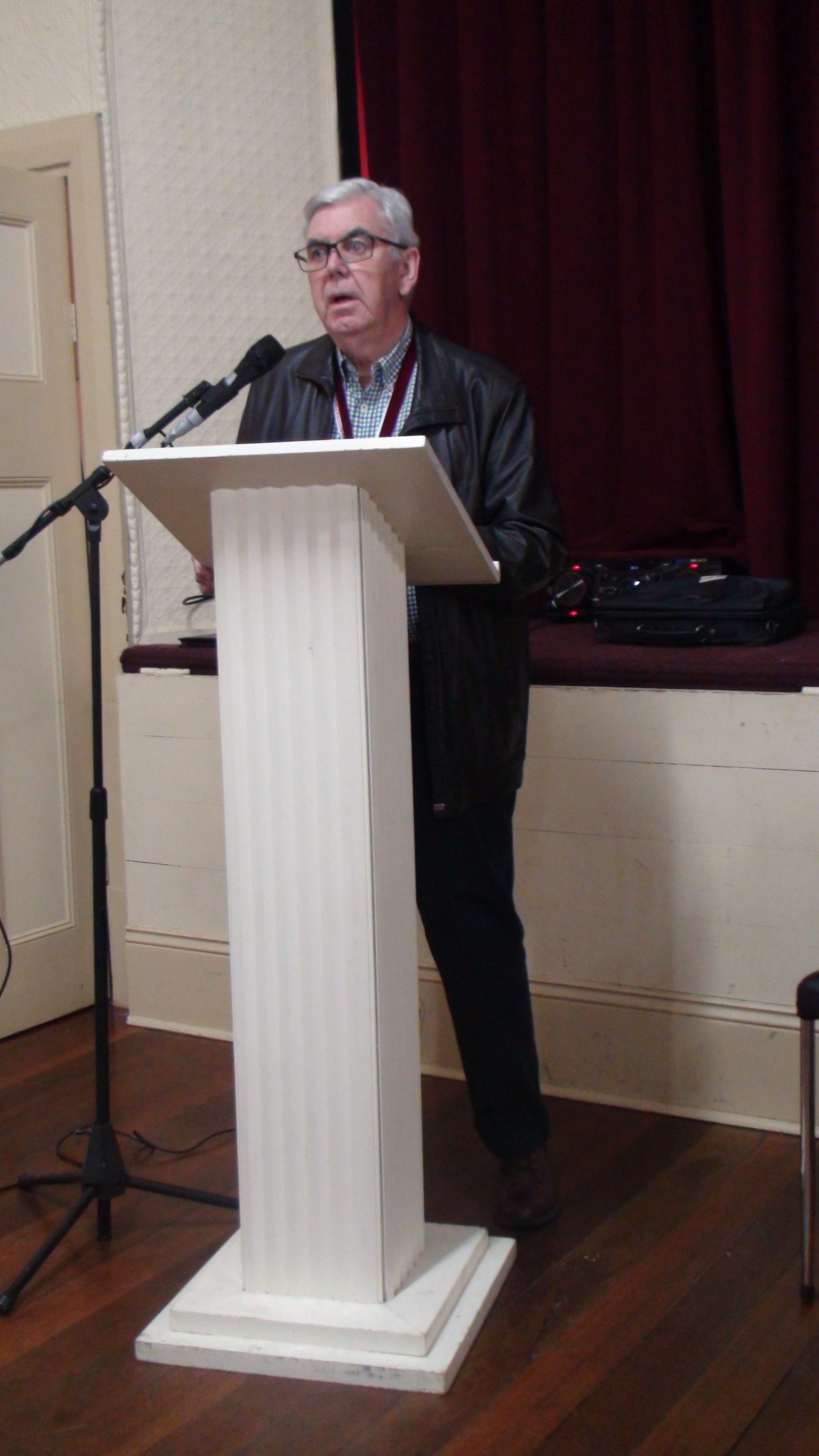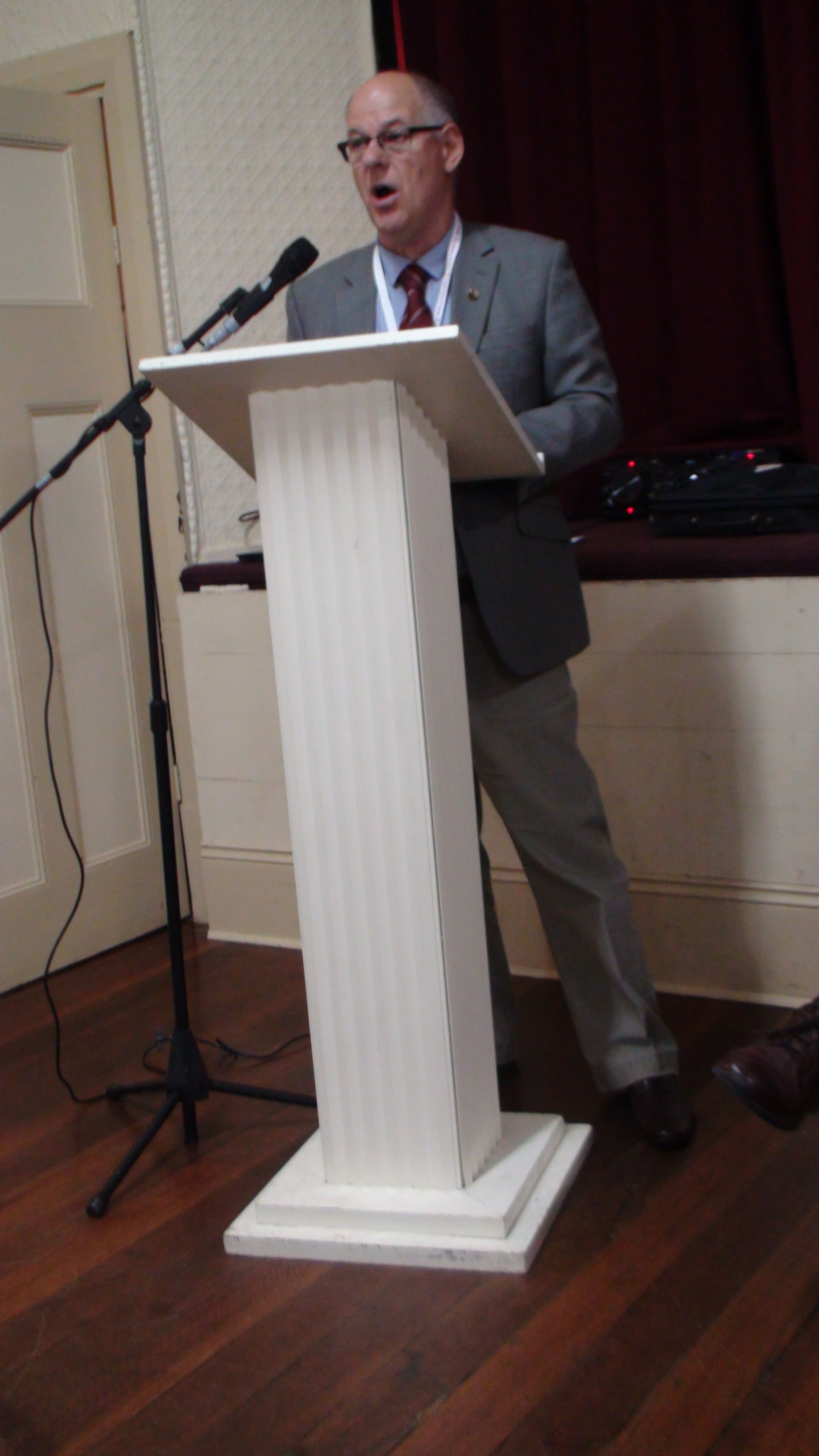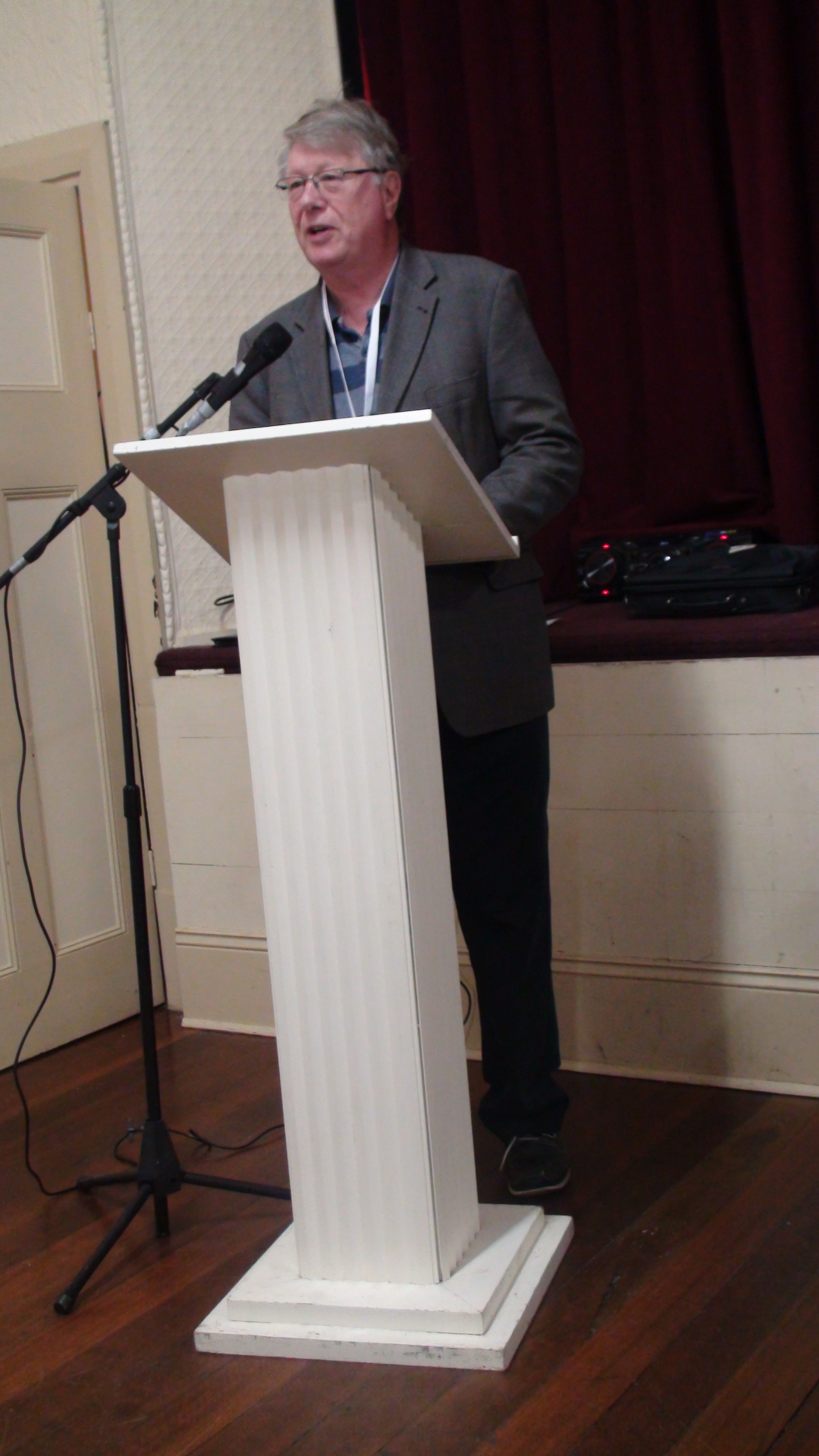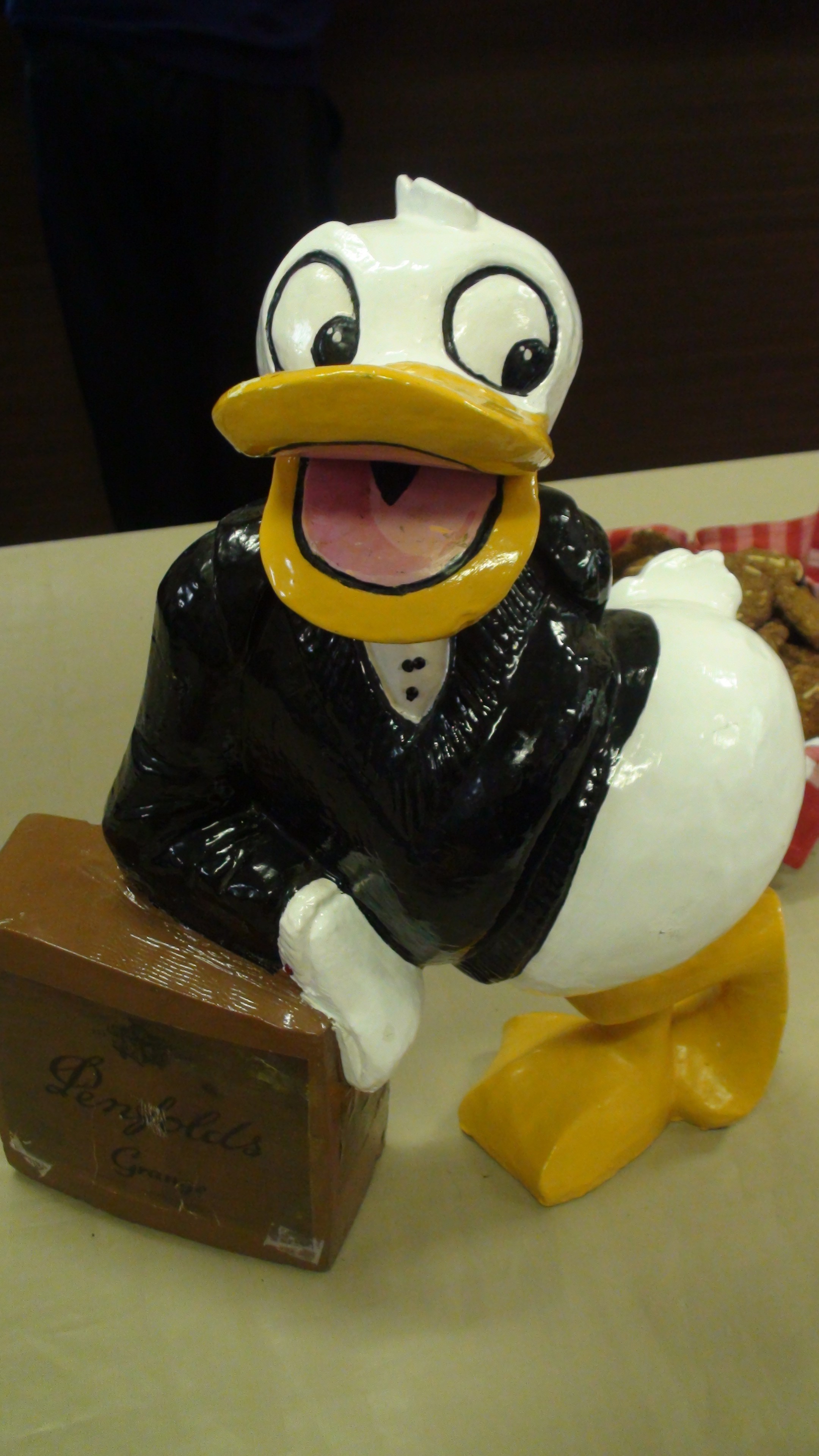 Delegates were treated to a delicious (Light?) lunch before the optional Extra ($60 each) Wine Master class at Brands Laira Winery.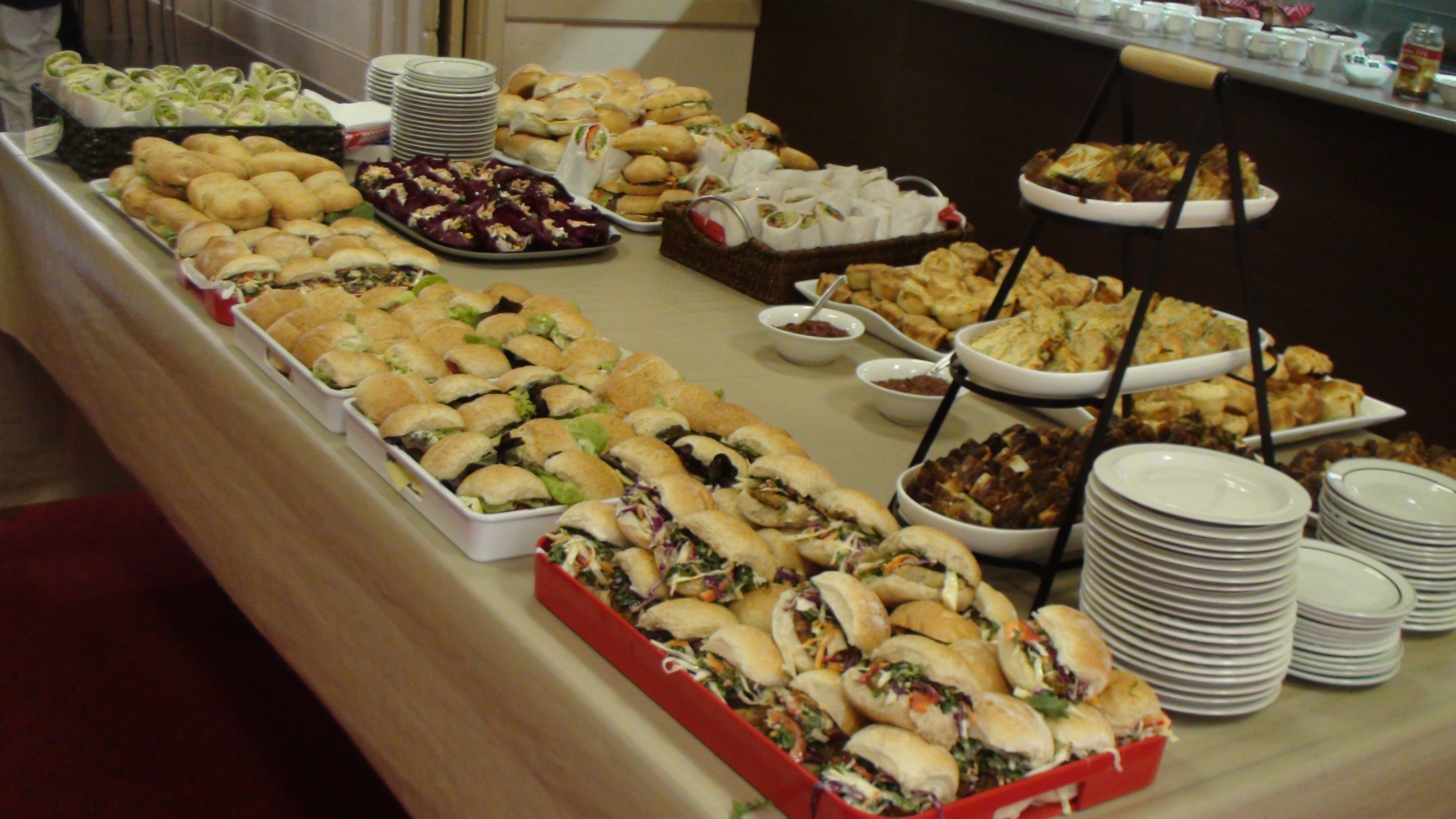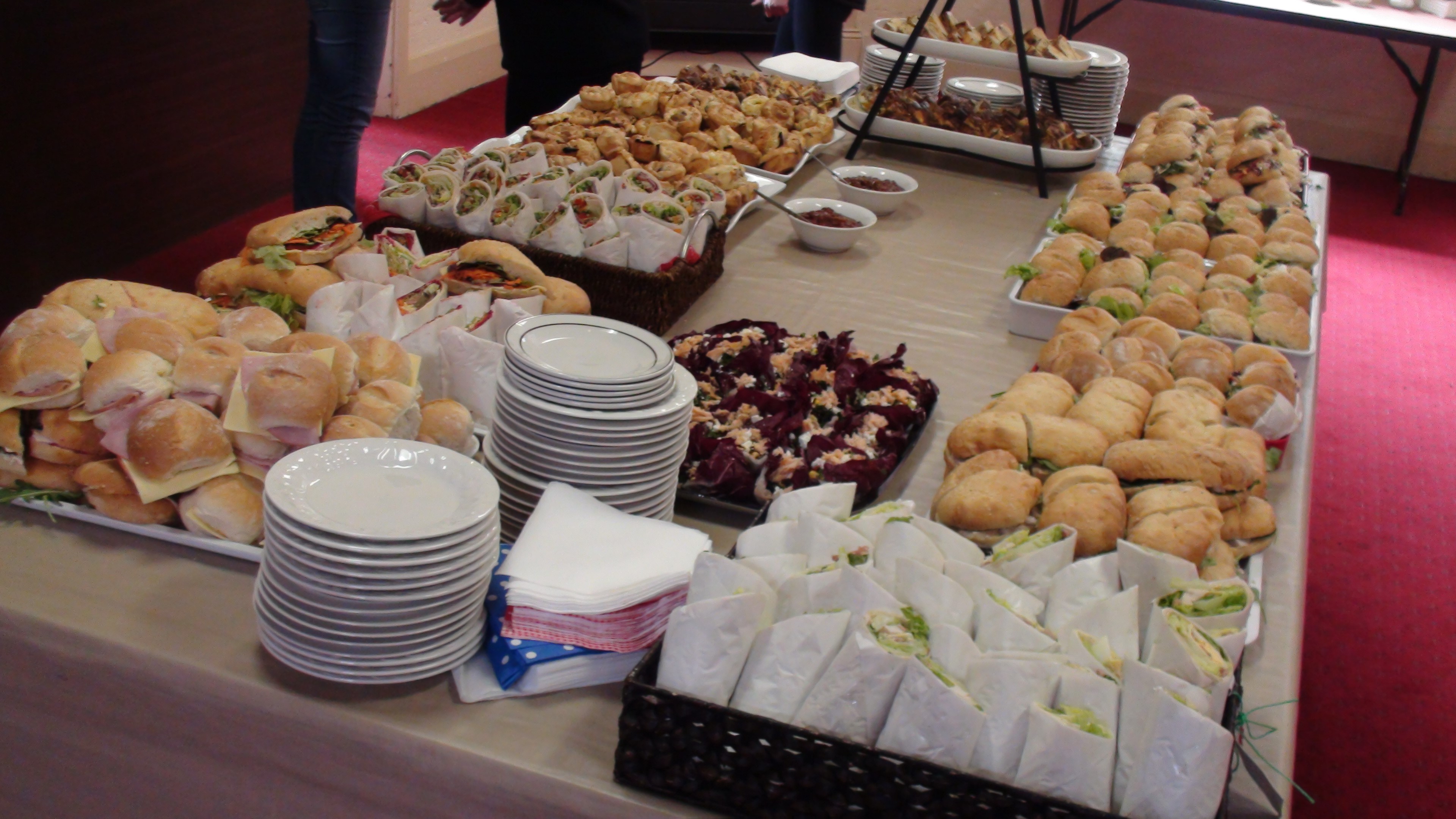 Jill and I attended the Wine Master Class which had been booked out. Sarah Pidgeon, winemaker, Wynn's Coonawarra Estate and Peter Weinberg, Chief Winemaker, Brand's Laira Coonawarra were our hosts and we had a both enjoyable and educational time with them. Perhaps now that many of us are past our prime a microphone would have been helpful, but we heard most of it and the time passed very quickly. All too soon we were back at the Caravan Park to prepare for our next adventure.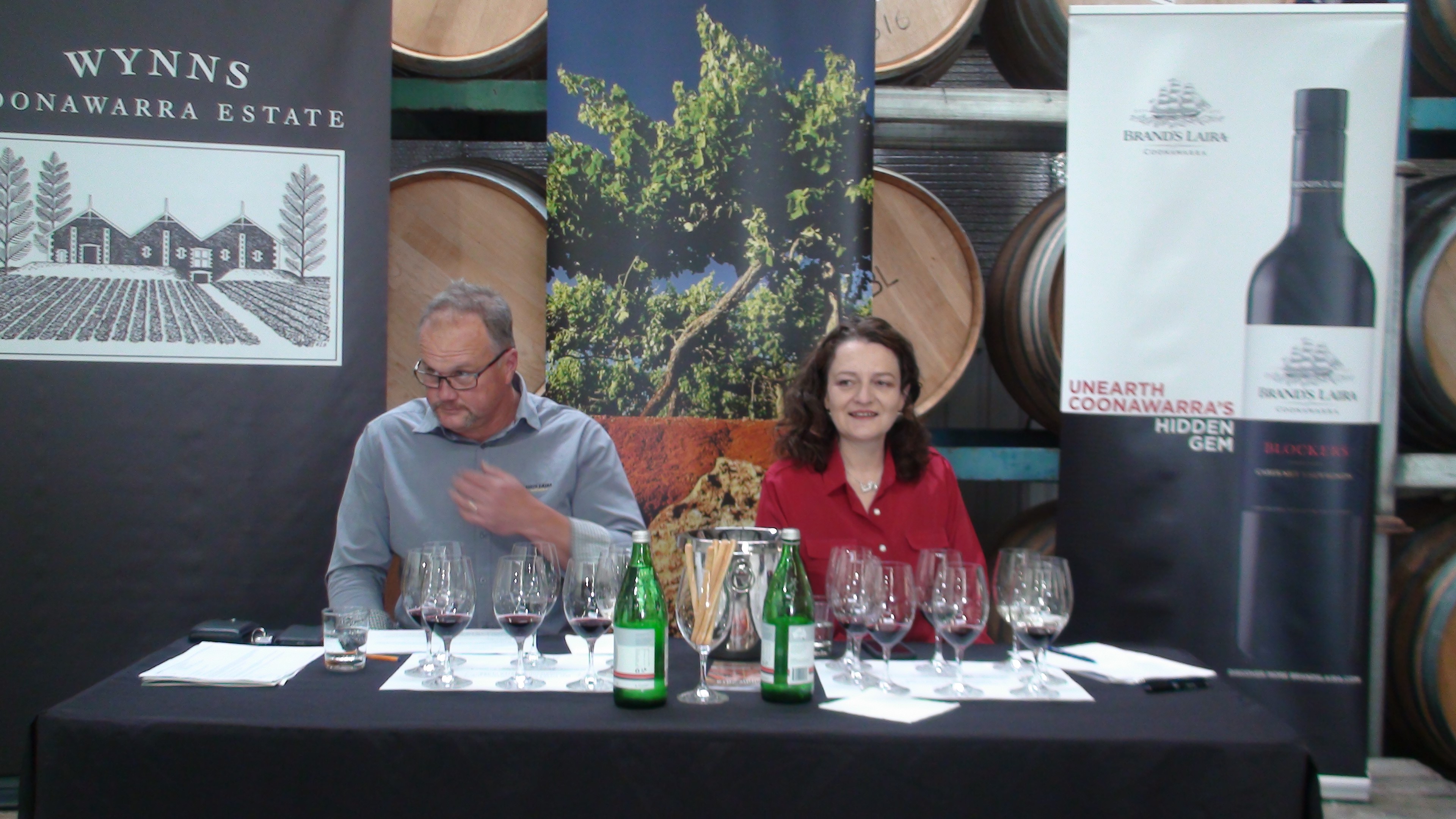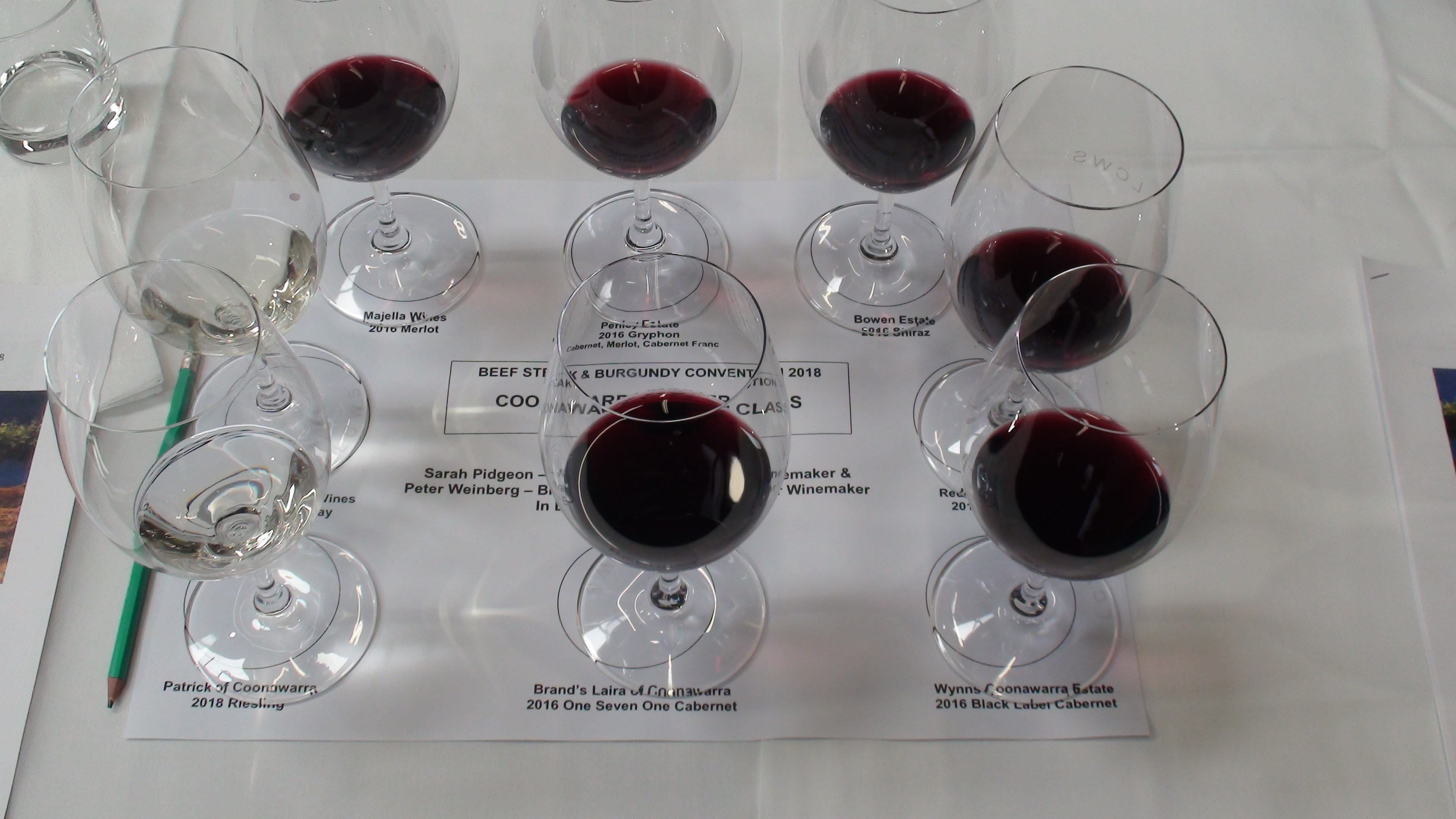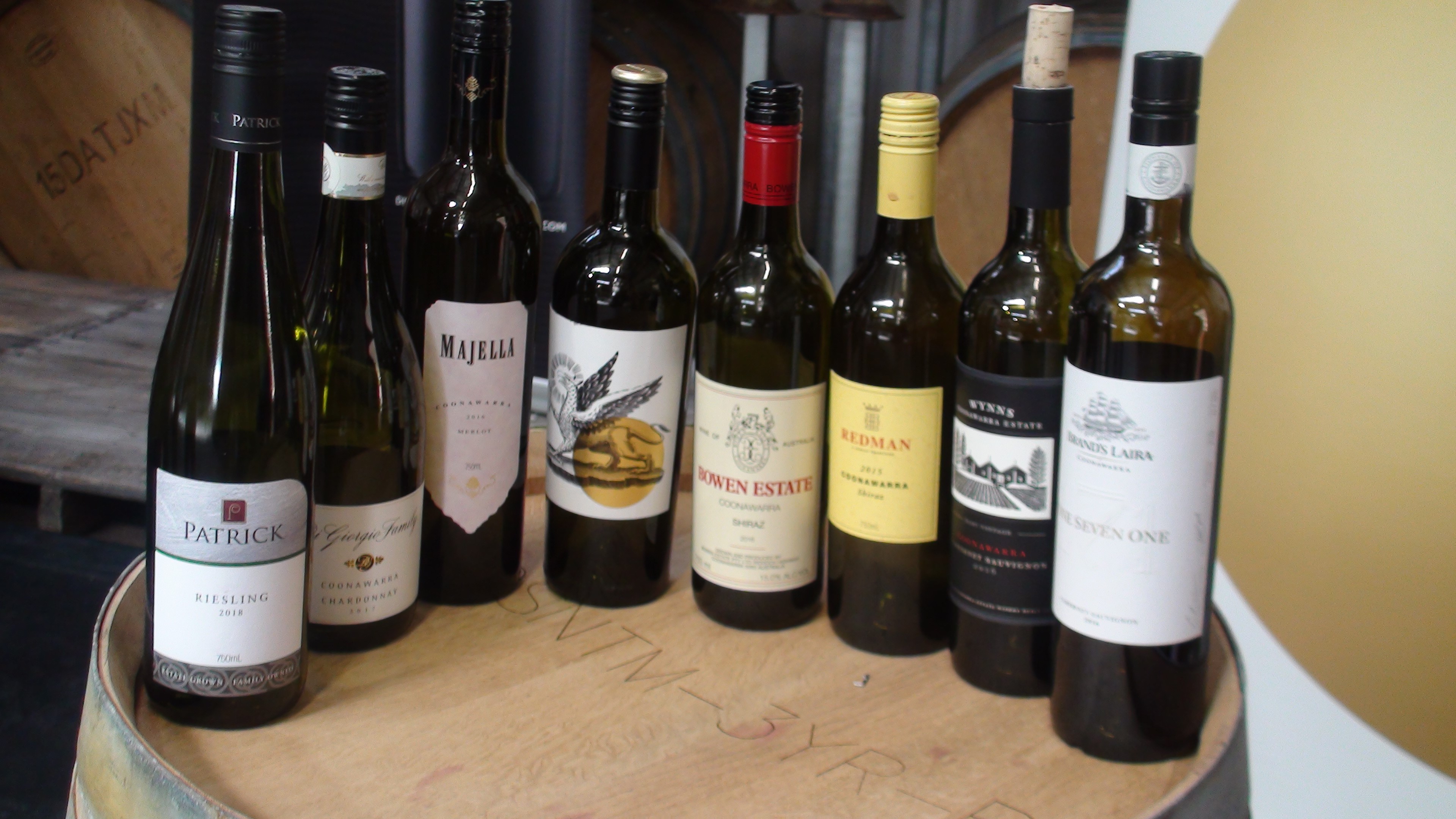 GALA DINNER at Katnook Estate Barrel Shed
As we arrived for the Black Tie function we were greeted by Markus Jones Photography on hand for individual, or group Photos as the evening progressed. The Barrel Shed was once again the venue and we were welcomed with glasses of Katnook Founder's Block Chardonnay Pinot Noir. Among the sound of the throng of people was a noisy band and I often wonder why host clubs find this necessary? At our Club meetings if there is music playing on arrival in our private room we ask them to turn it off. We want to engage in conversation! There were some welcoming speeches and the seating arrangements were just a little different from the previous night. We enjoyed another outstanding dinner:
Italian Seafood Salad
Prawns, Calamari, Scallops & Mussels with Fennel & Limoncello Dressing
Duck Breast with Vincotto & Caramelised Shallot
Eye Fillet of Hereford
Liquorice Braised Leeks, Kale Compote, Baby Root Vegetables,
Coonawarra Cabernet & Thyme Jus
Dark Chocolate and Cherry Tart with Pistachio Powder, Cherry Glaze and Kirsh Cream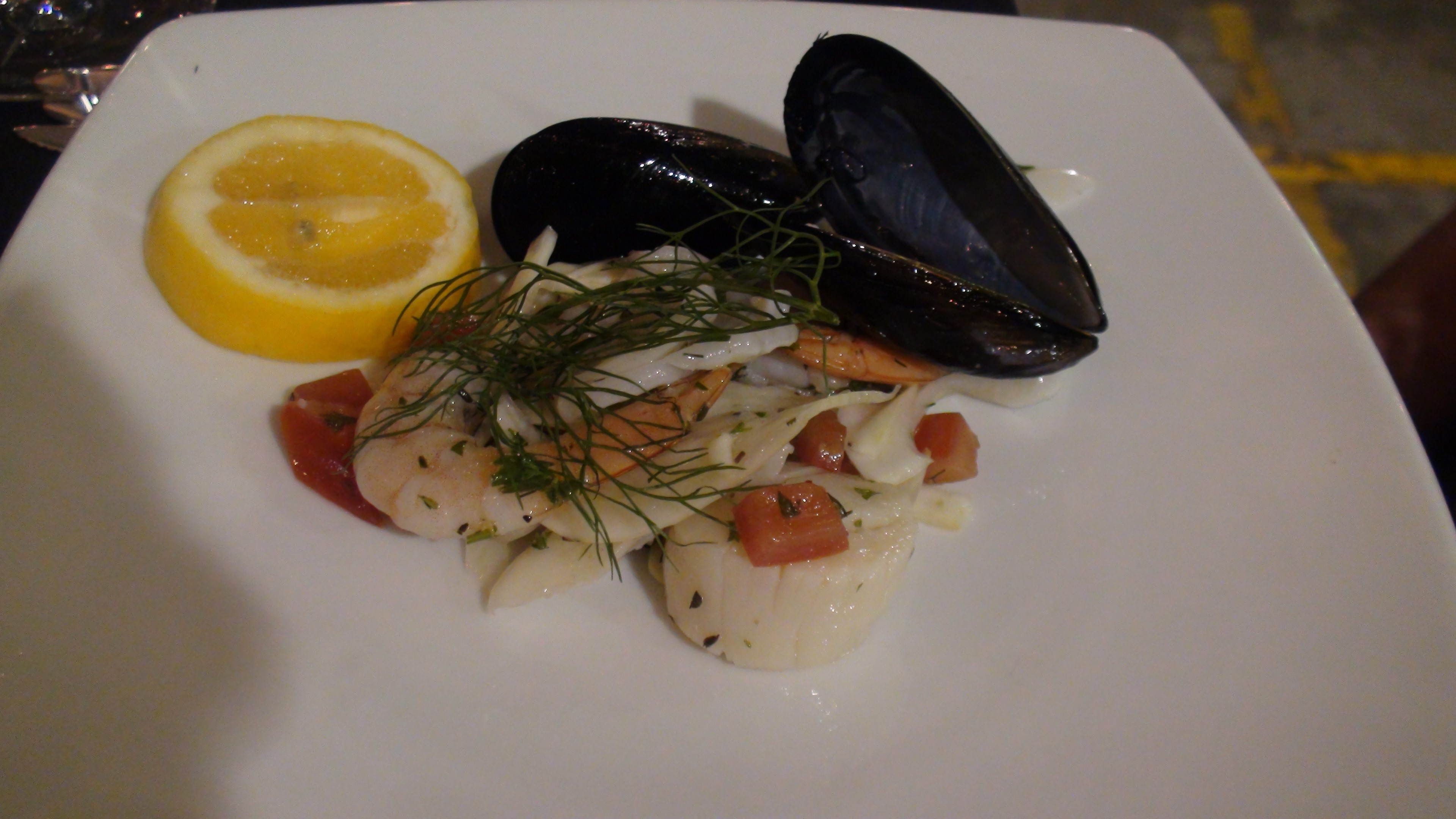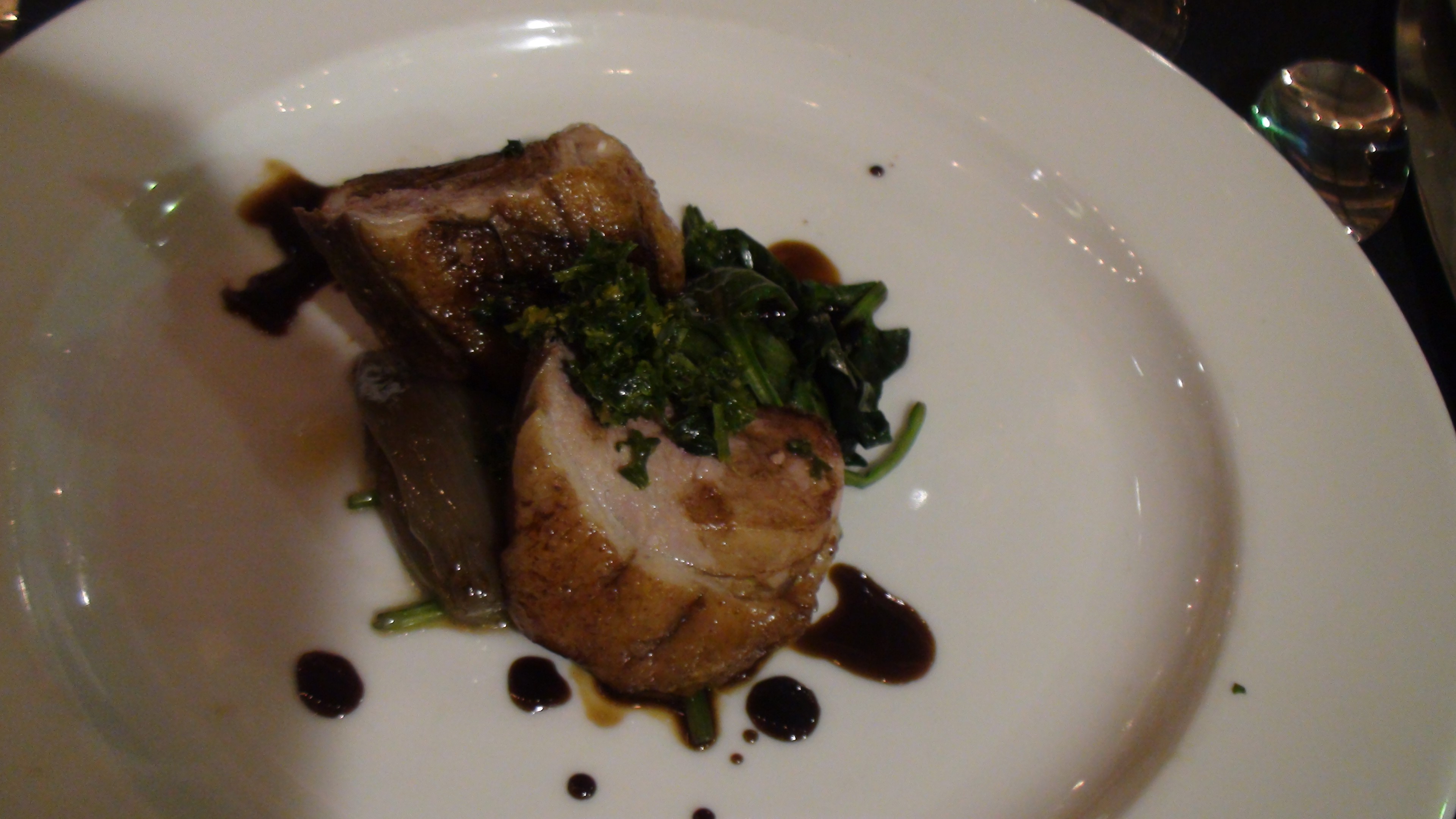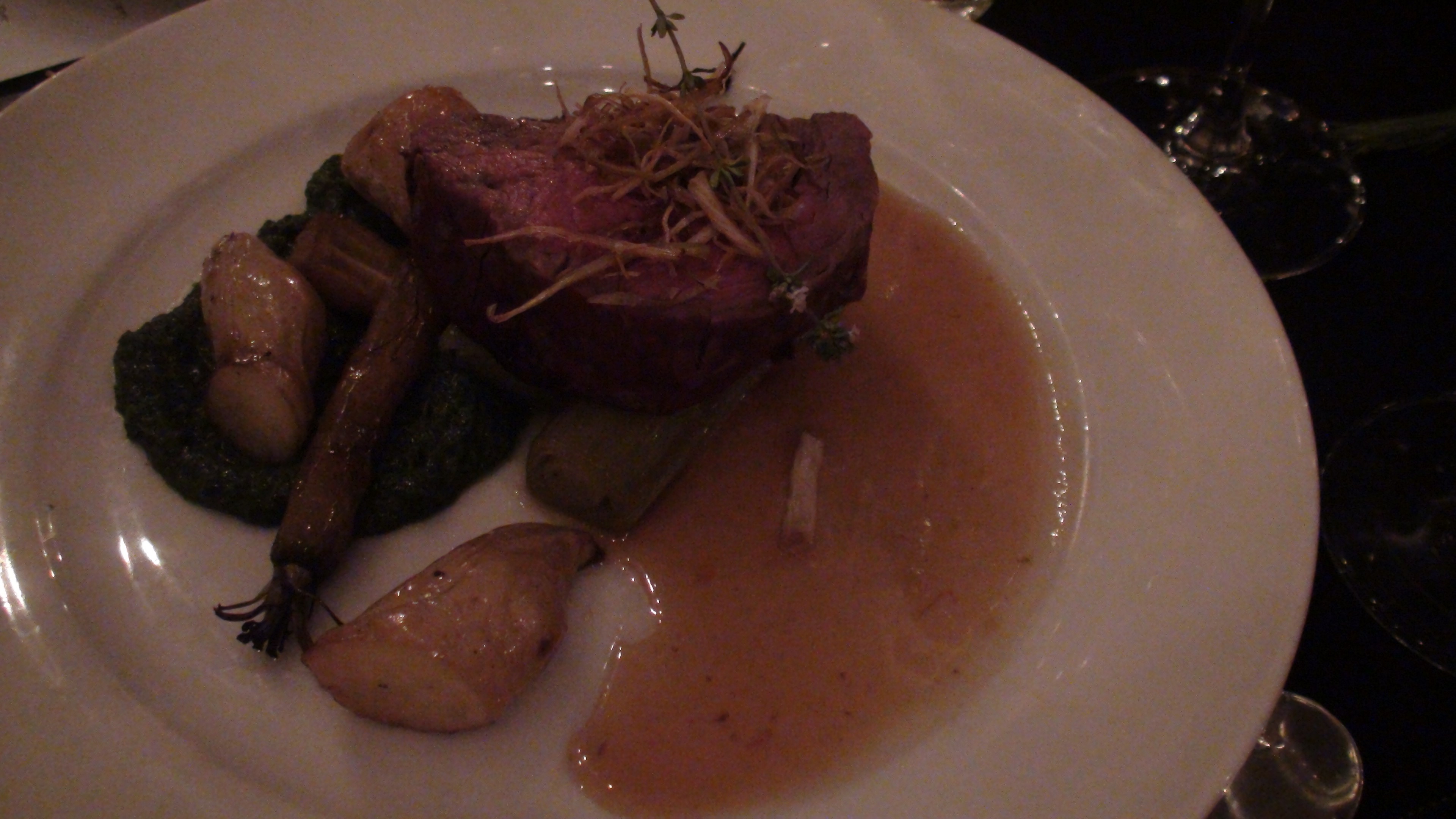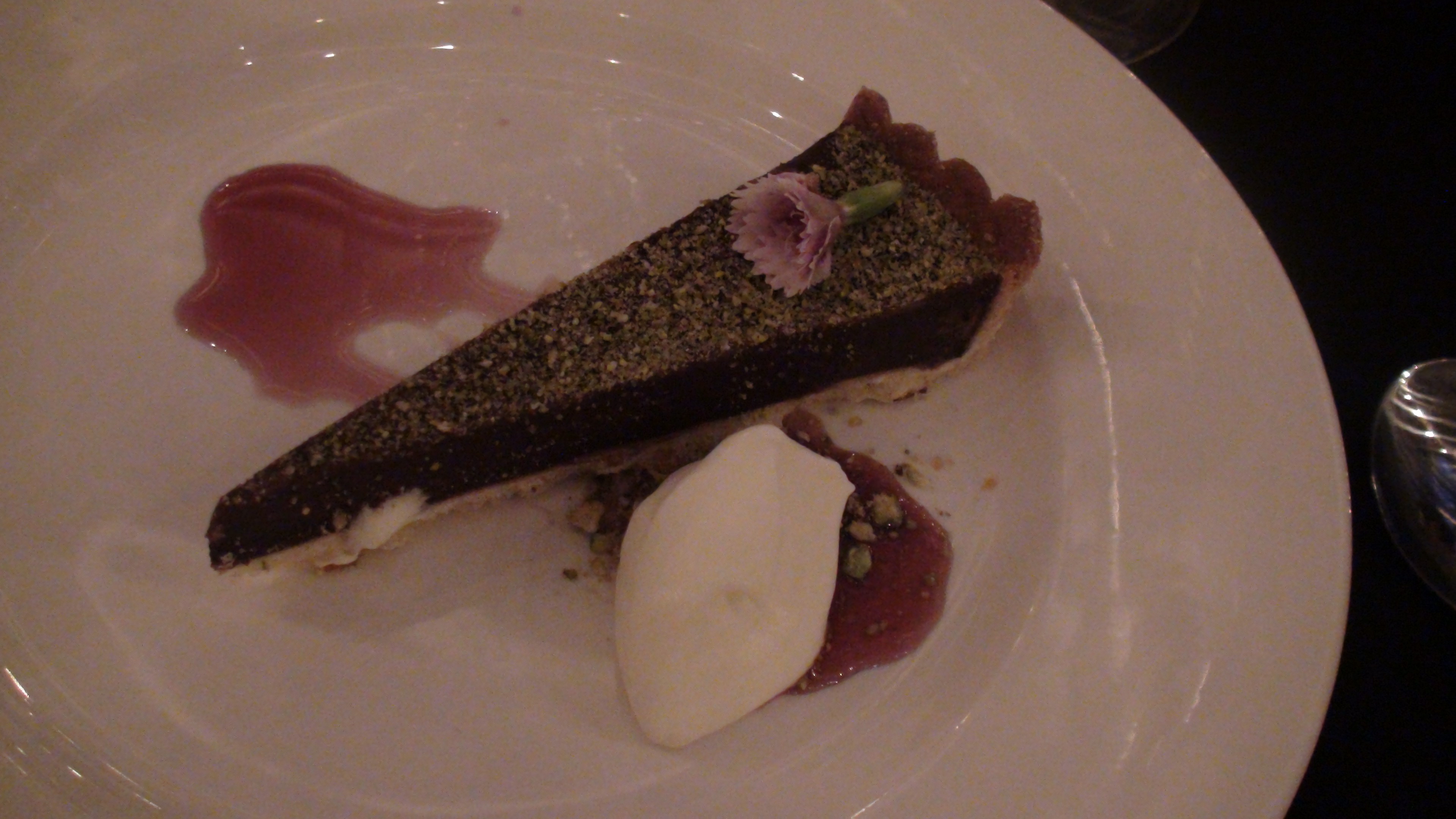 The wine list comprised: Whistle Post Reserve Cabernet Sauvignon 2012, Zema Estate Cluny 2004, Balnaves The Tally Reserve Cabernet Sauvignon 2008, Bellweather Coonawarra Cabernet Sauvignon 2008, Katnook Estate (magnum) Cabernet Sauvignon 2008, and Wynn's 53rd vintage Cabernet Sauvignon 2008.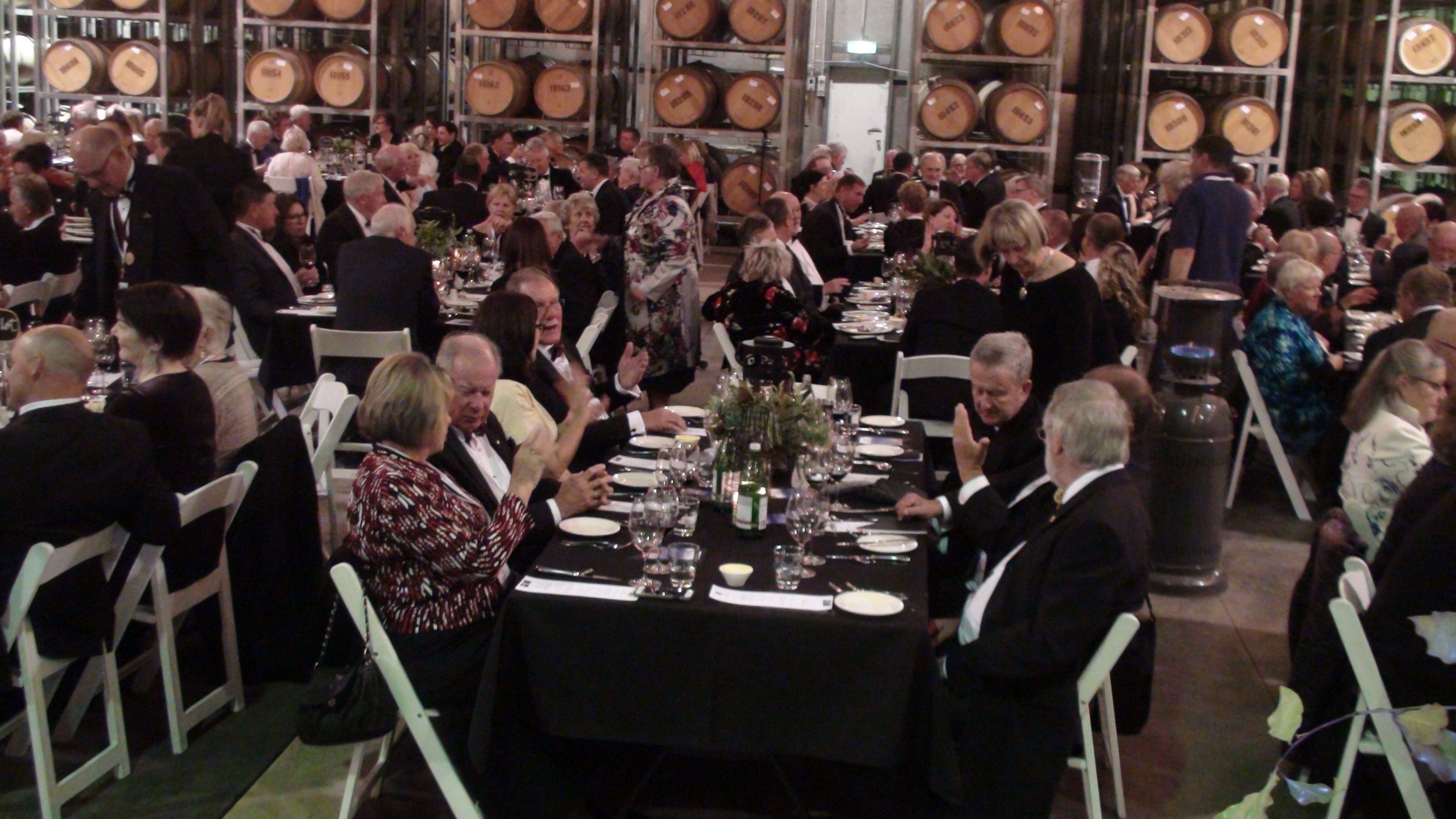 SUNDAY
There had been concern among delegates that no Courtesy Bus arrangements had been made for the 10am BRUNCH at Rymill Coonawarra Winery. Somehow, we all managed to get there. We were fortunate that Peter and Jan Johnston let us have their seats on the Adelaide Bus as they had made other arrangements. When asked by President Mark Jennings how I felt after the big day/night Saturday I replied "Nothing a glass or two of Sparkling Shiraz could not fix". It was as if like Mandrake I had gestured hypnotically as on arrival we were greeted with glasses of wine including my choice! A marquee had been set up and we enjoyed more outstanding food. As our visit coincided with Remembrance Day Coonawarra member Peter Muller spoke about the significance of the Armistice to end The Great War and the many young men who had participated but never returned. We joined Representatives from the forces and past president Bruce Perks in observing the traditional minute silence, very emotional to hear the sound of silence from several hundred people.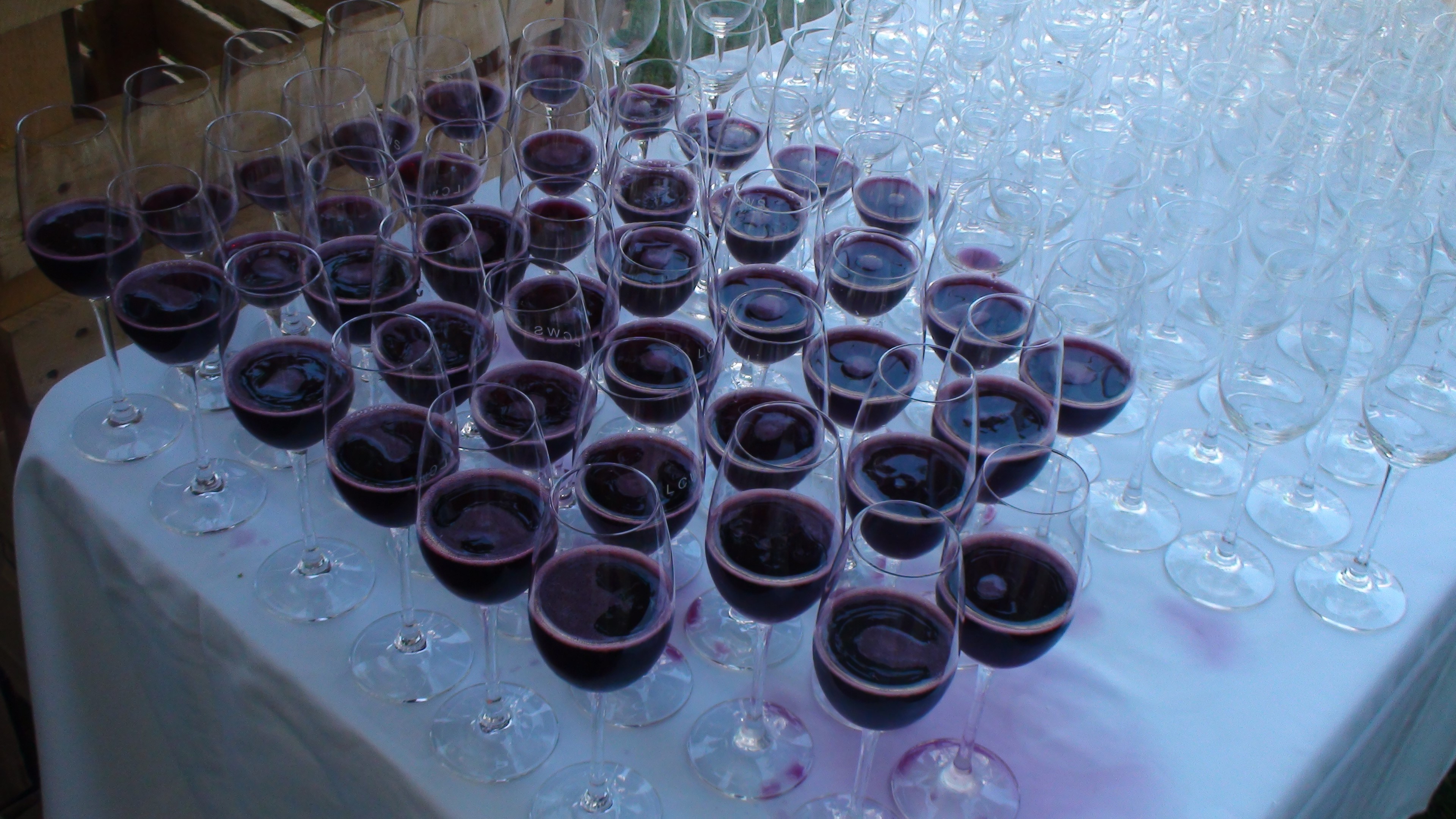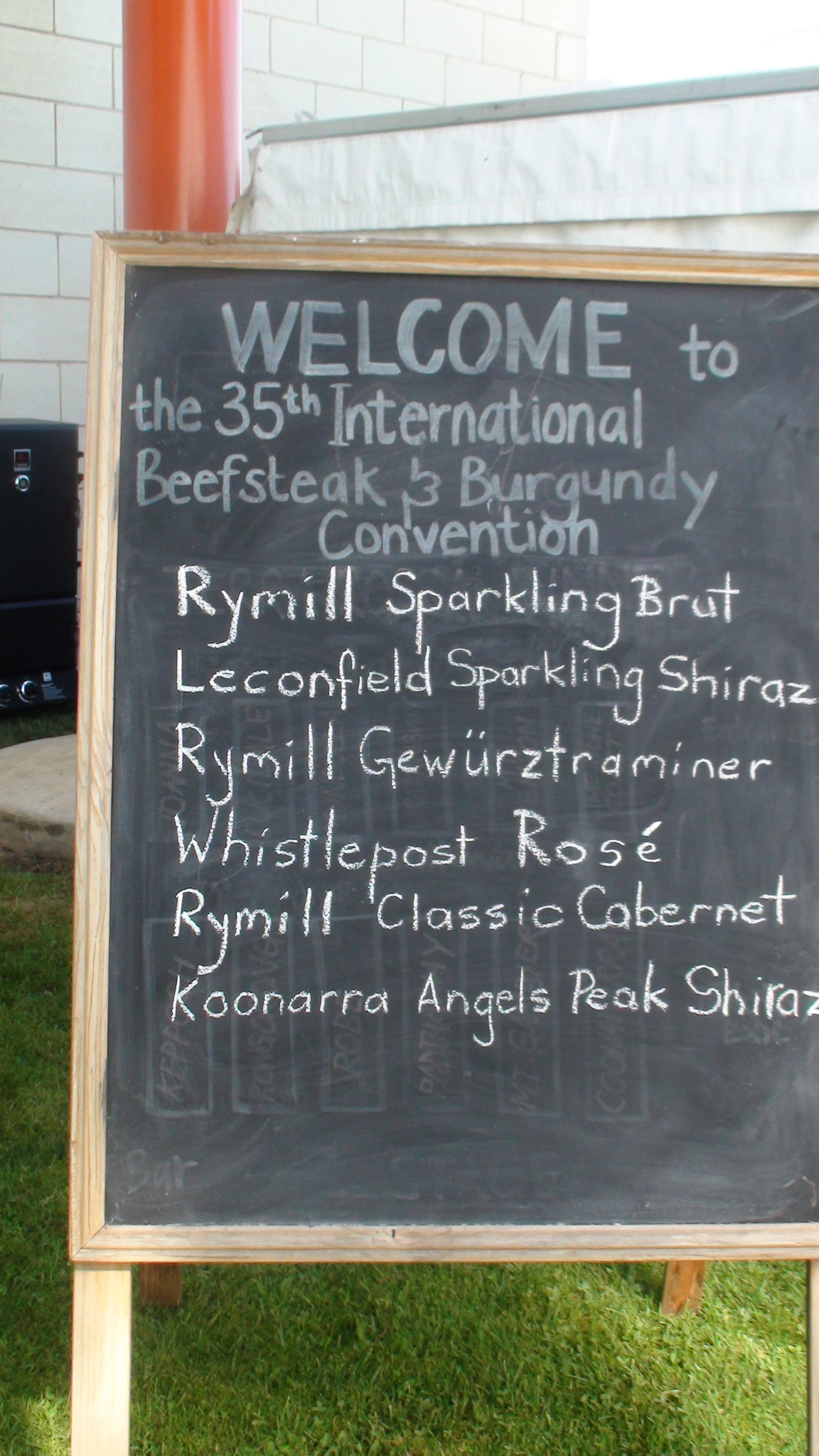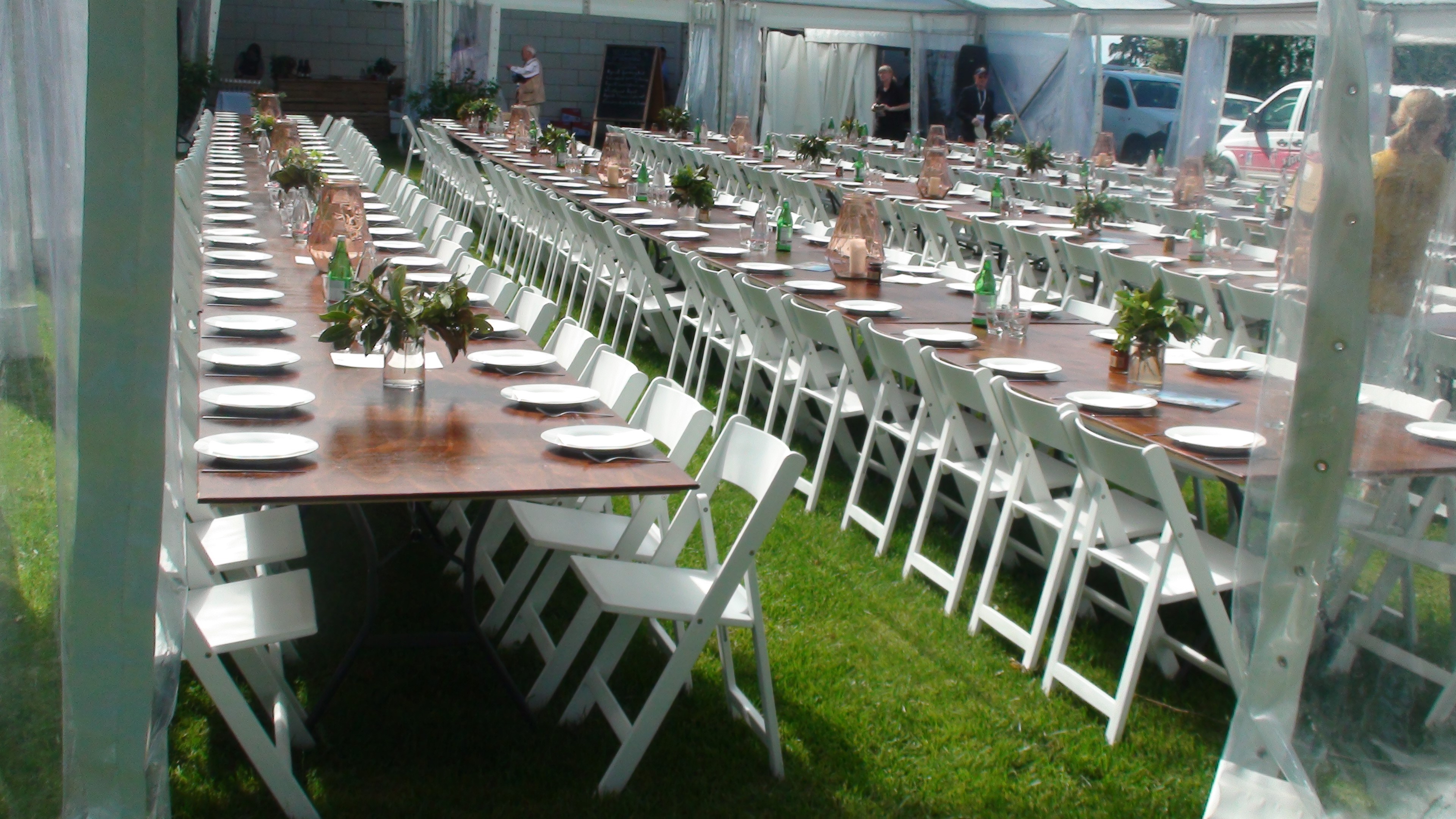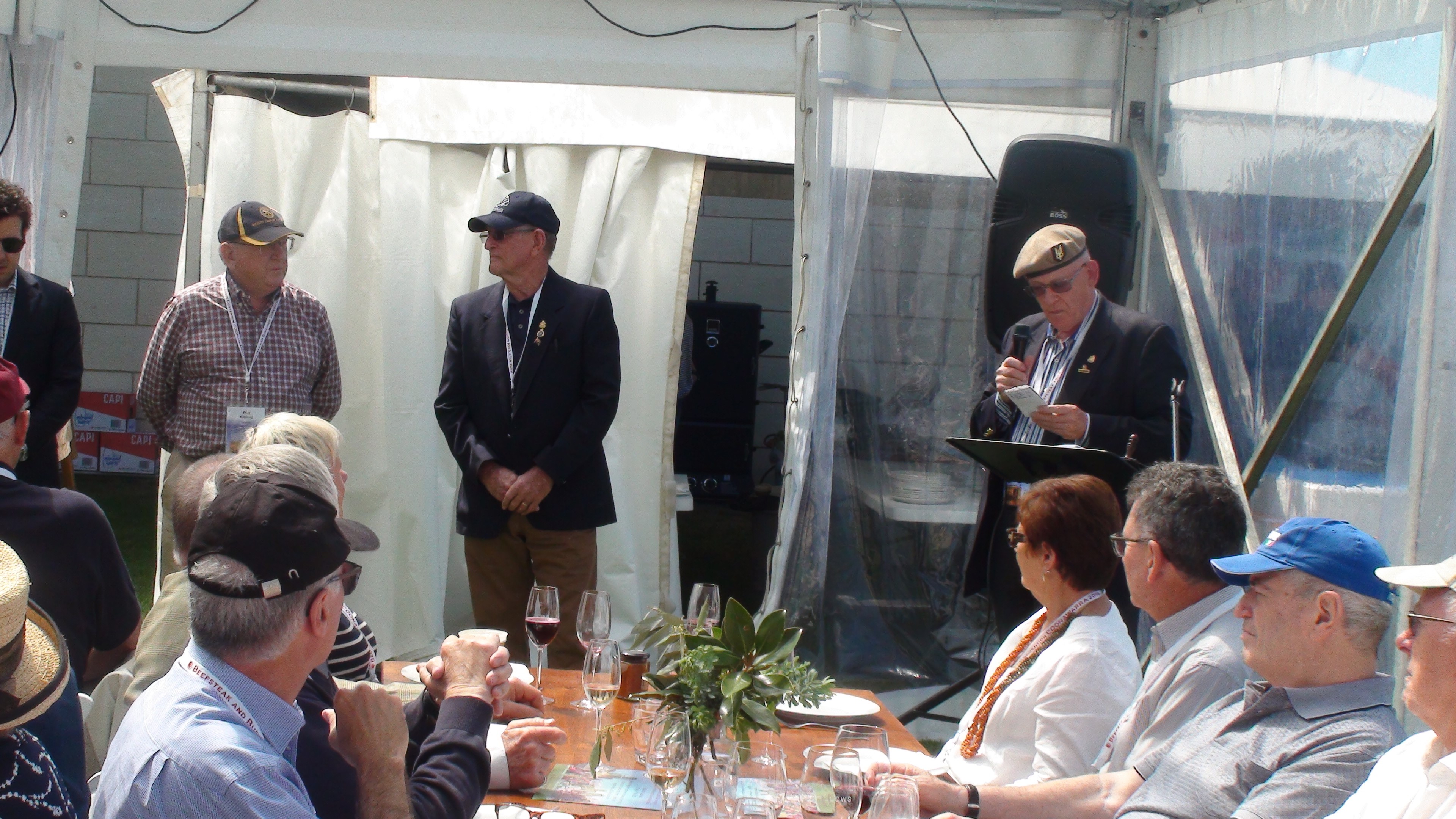 The extensive menu comprised:
CAPTURING THE CROWD
Hand Crafted granola, Robe Dairy yoghurt and milk (soy available). Rye wafer, Robe Dairy fromage blanc, beetroot roasted in Pendleton estate pear and vinegar EVO Salted tartlet, Splendid Egg, Amblemead braised pork

SHARED TABLE FARE
Activated charcoal bun, Coorong Mullet, mayo
Smoked Humpy Creek whole chicken in chimichurri, shoots and greens, corn, soft tortilla
Middle Eastern mixed pea falafel wrap, spiced yoghurt, green chilli mayo veg
Fry up Amble mead bacon, fried Splendid Eggs, potato hash
Hot smoked local snapper, gribche, herbs from Petticoat lane
'Nose to Tail' Amblemead pork with assorted garnishes

PICK ME UP
Soul Projects Tiramisu – sponge soaked in Mikro Coffee, mascarpone, tia maria and chocolate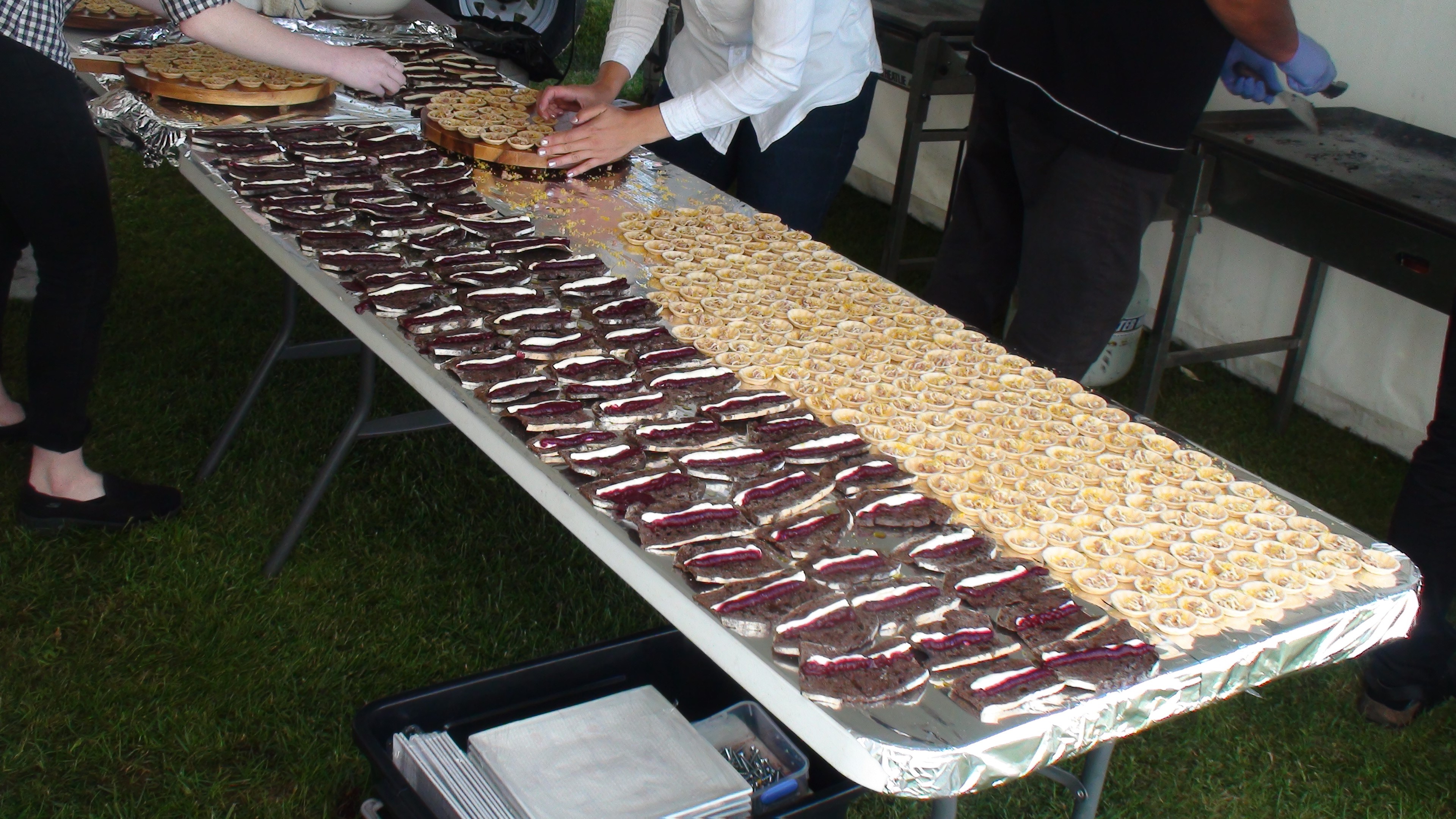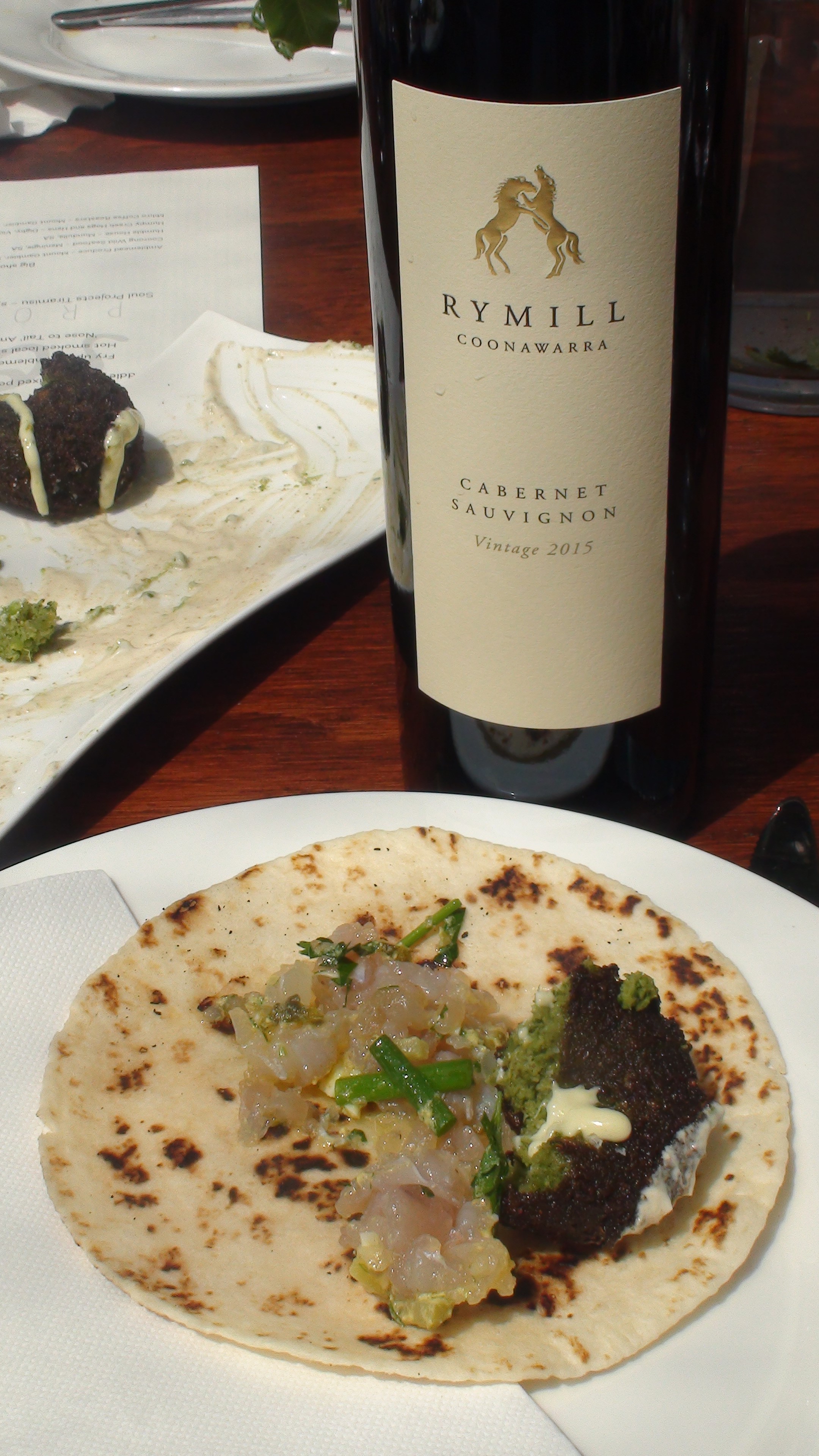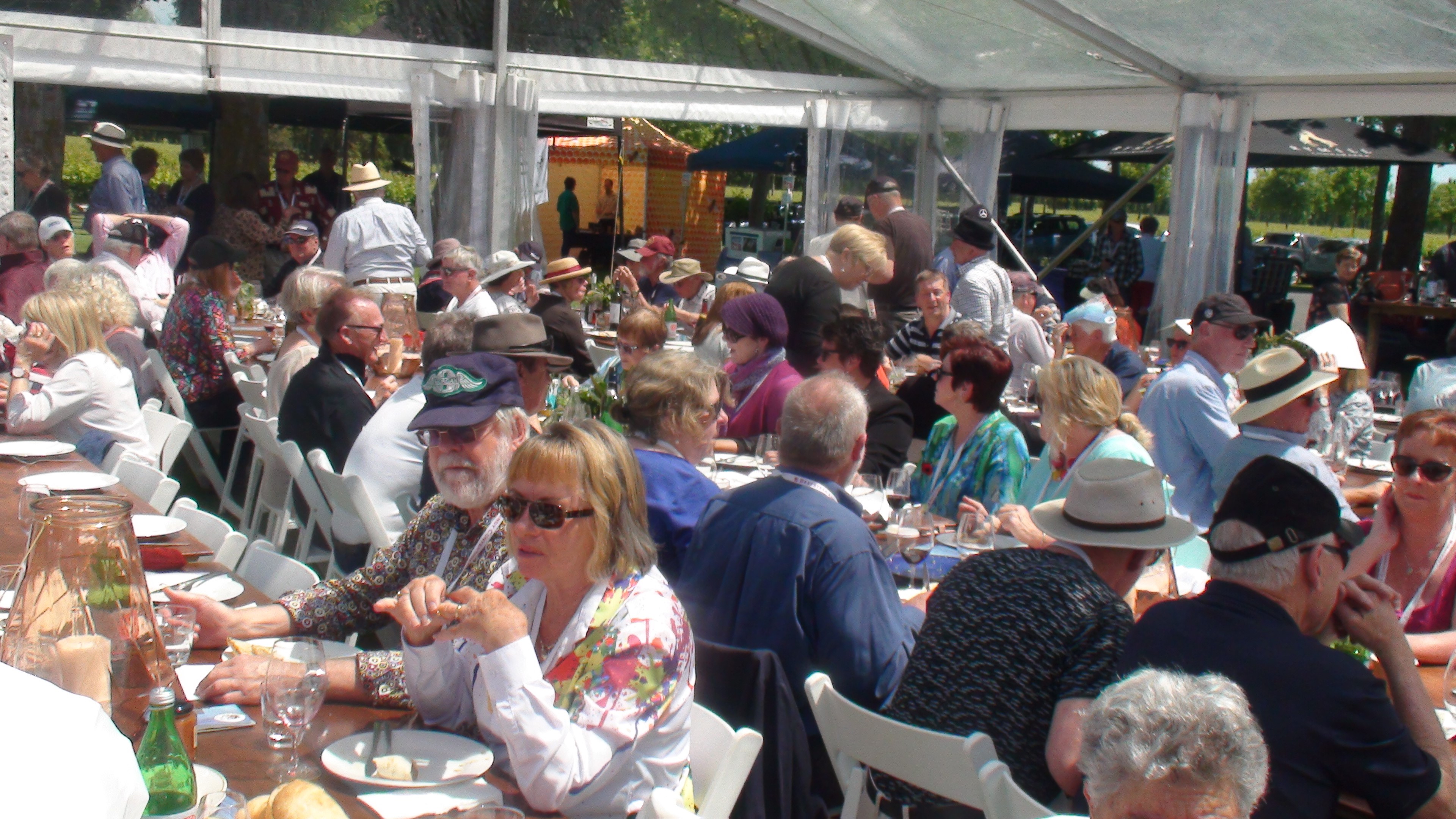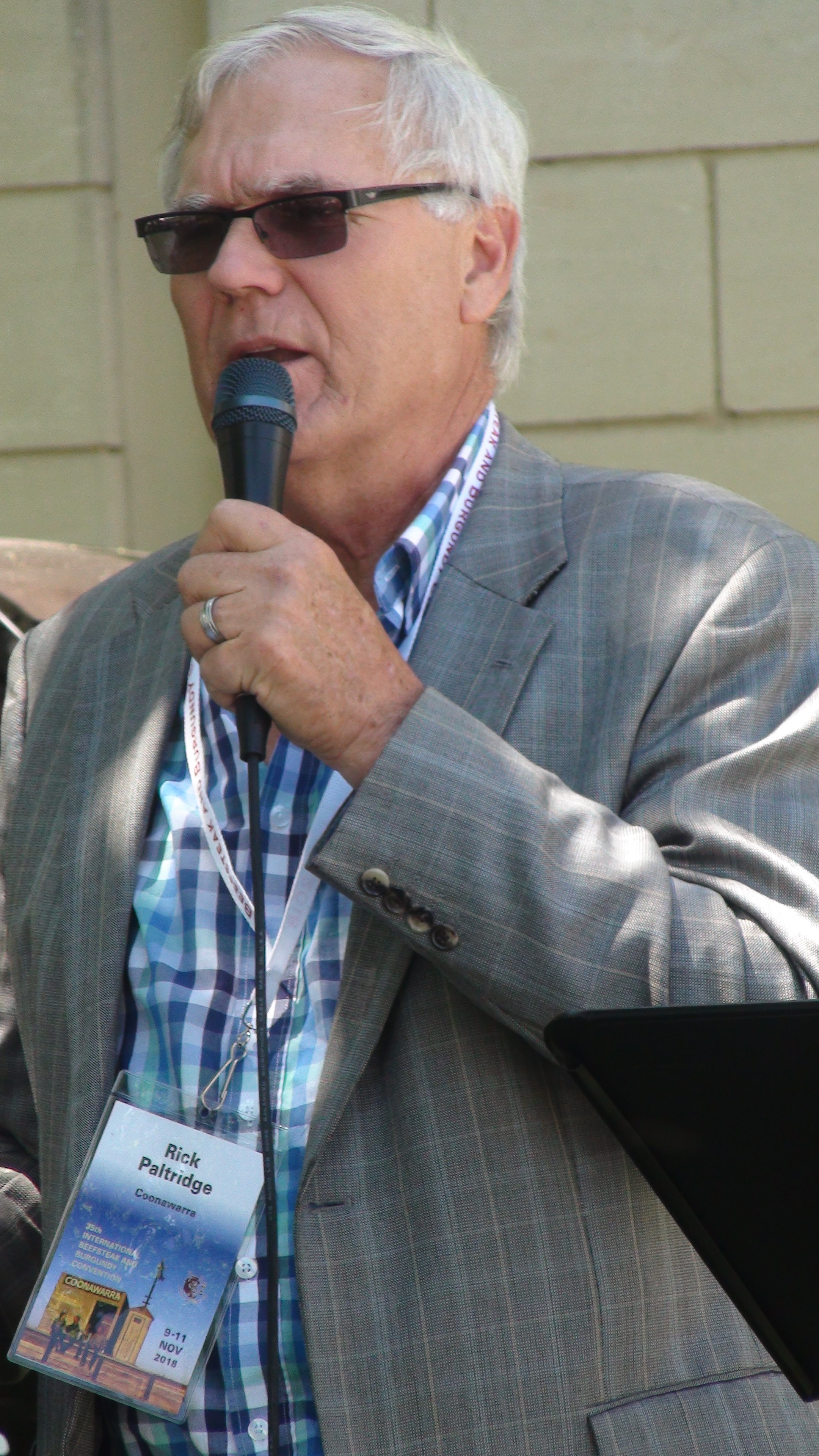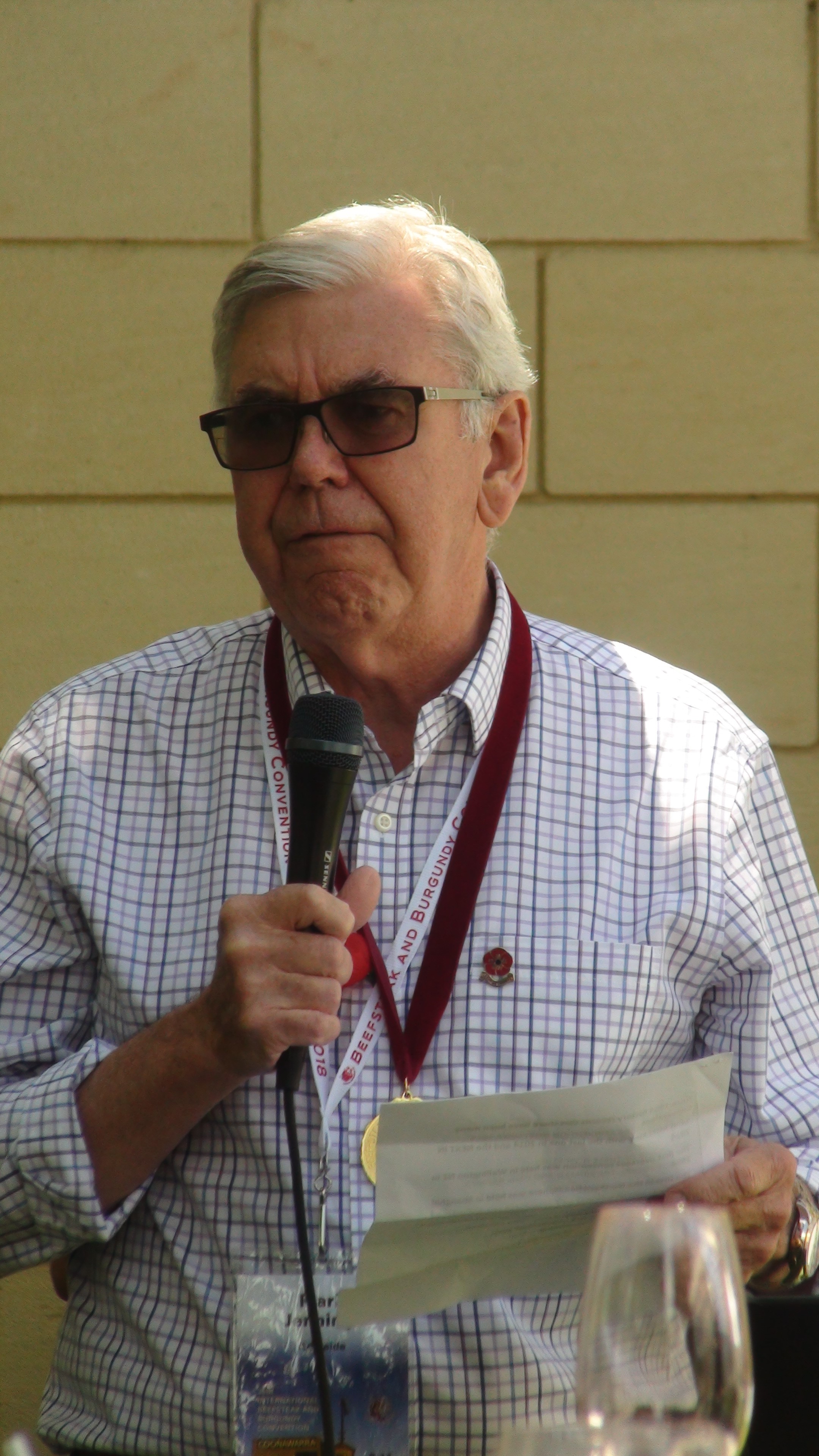 There were some optional extras for the afternoon including Garden and History tours and an Ambrose Golf afternoon.
All good things must end and all too soon Rick Paltridge and Mark Jennings were wishing us farewell from what had been an outstanding convention.
Postscript
Contents of our "Show bag"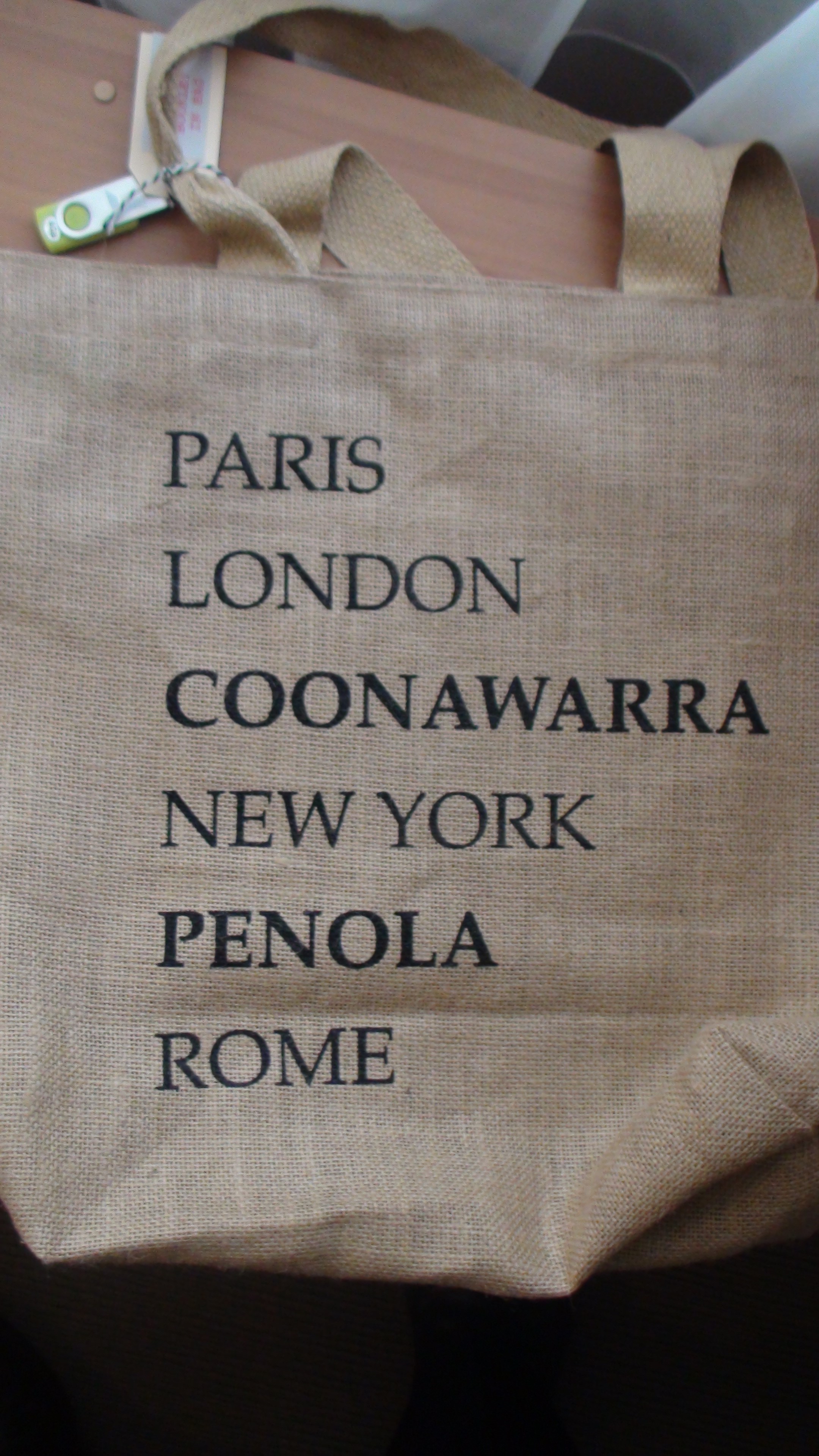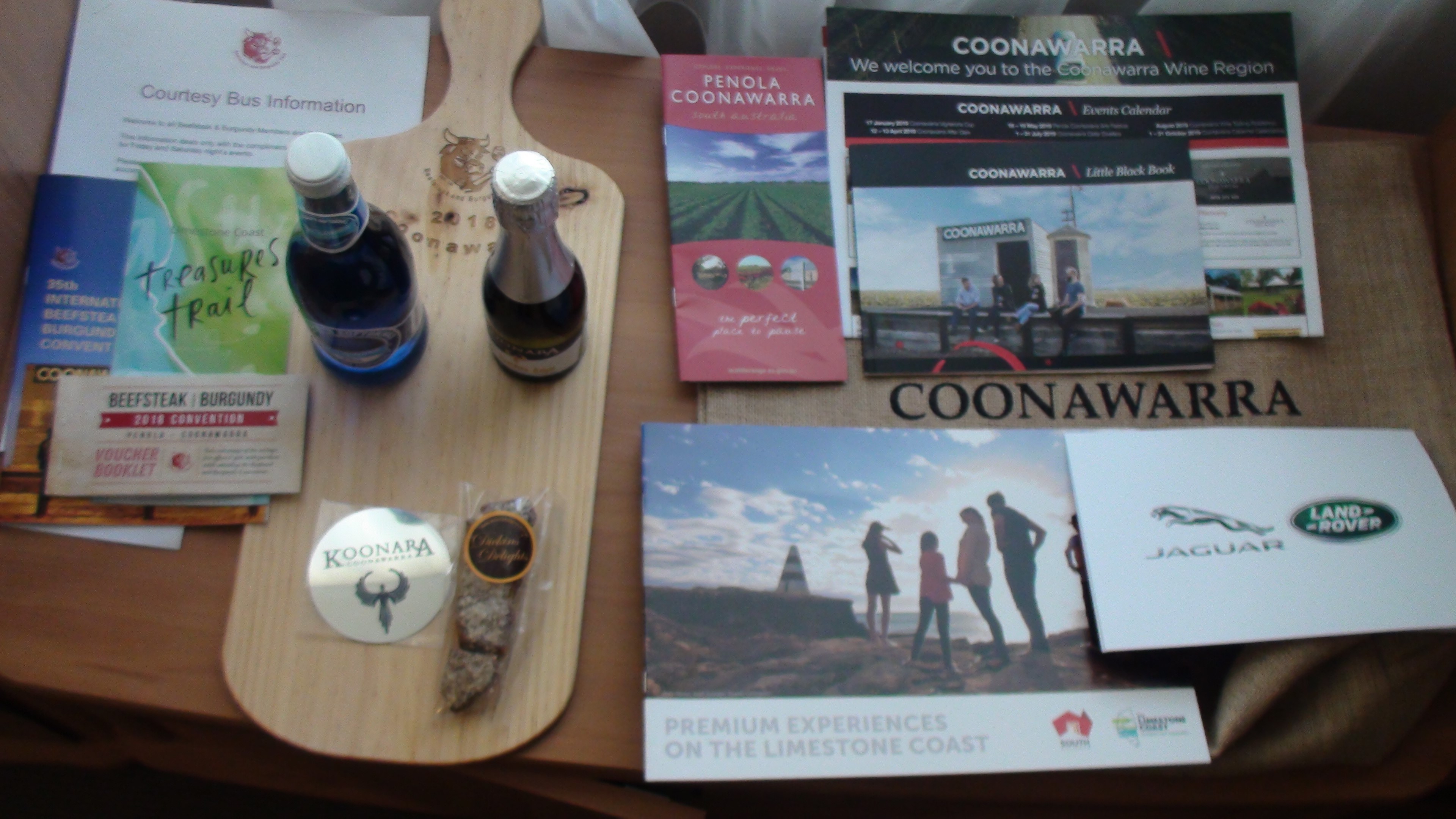 Convention cost was $775 each. Early bird and Caravan park 5 nights $565
Jim Freebairn